Miners hold off Marshall's late rally for first conference win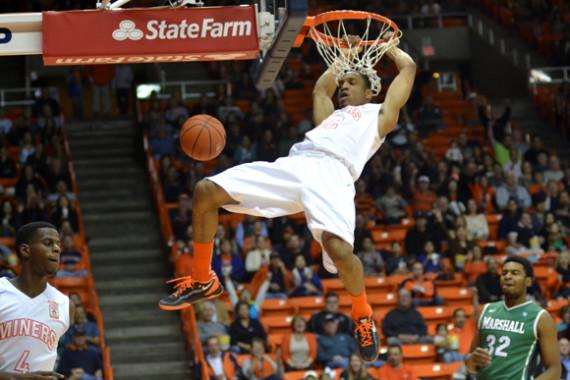 Tonight the UTEP Miners sealed their first conference win of the season with a 66-56 win over Marshall, the Miners now stand at 11-6 this season and 1-1 in conference play.
Tied at halftime and a Miner 18-point lead 10 minutes into the second half, the UTEP-Marshall game was a seesaw battle all night long. After securing a double digit lead in the second half the Miners looked to be on their way to a blowout win. T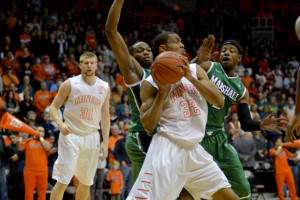 he Thundering Herd closed the gap and came within five points with a 1:37 left in the game.
With six points in the last minute, freshman forward Vince Hunter led the Miners to victory. After fouling out of Thursday game against Charlotte, Hunter led the Miners in scoring with 20 points, going six for seven from the field and eight for 10 from the free throw line.
"It was just staying out of foul trouble and trying to contribute to the team," Hunter said.
The real stat of the night is senior center John Bohannon reaching the 1000 point plateau, becoming the 32nd Miner player to achieve that honor. Bohannon recorded his sixth double-double of the season with 18 points and 14 rebounds. After the game head coach Tim Floyd said this was the best game he's ever seen Bohannon play on both sides of the ball.
"I just think Bo (Bohannon) is more mature," Floyd said. "He's always has ability, but he had to grow and understand what his limitations were. He played to his limitations for two years and he tried to do more than he should. I'm just glad he's having success."
Bohannon wouldn't be the first to tell you he scored 1000 points, after the game he kept stressing the win, rather than the achievement.
"It's about us winning," Bohannon said. "I know there's a lot of great players at UTEP, so it's definitely an honor, but right now I'm just focused on this team and getting better."
The Miners will now start a two game road trip, on Jan. 16 the Miners will be in Murfreesboro, Tenn. to play Middle Tennessee State. The Blue Raiders are 11-5 this season and Coach Floyd held the team in high regard.
"It will be a real challenge for our guys," Floyd said. "We'll have to play very smart, and play very hard to match their effort because we're going to see a fine basketball team."
Javier Cortez may be reached at [email protected]
About the Contributors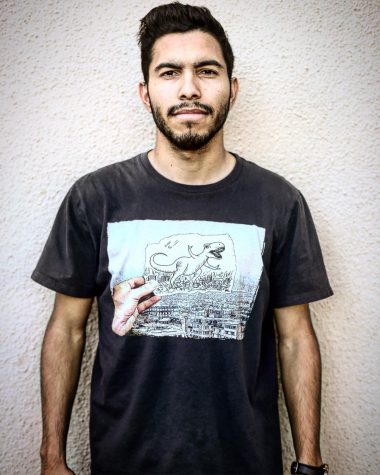 Javier Cortez, Staff Reporter
Javier Cortez is a staff reporter for The Prospector. He is a senior multimedia journalism major, with a minor in English Rhetoric.

Javier was born...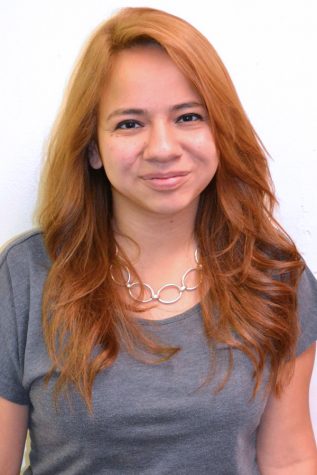 Michaela Roman, Editor-in-Chief
Michaela is a Senior Digital Media Production major at The University of Texas at El Paso. As the Editor-in-Chief, and former Photo Editor of The Prospector,...