Centennial begins with kickoff celebration at basketball game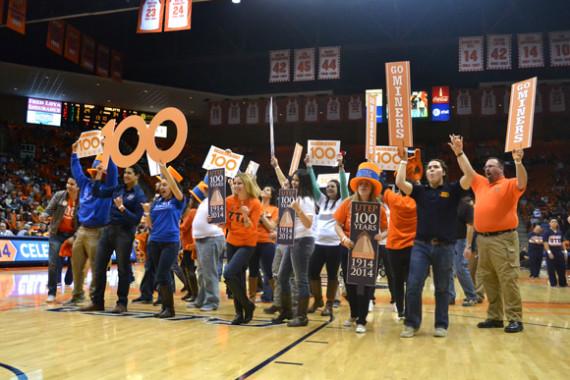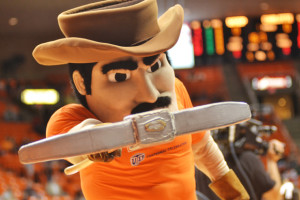 Centennial year kicked off today when students took part in a birthday celebration before a basketball game against the Charlotte 49ers.
An email was sent out to students regarding the Centennial kickoff celebration.
Director of Marketing and Promotions Daniel Veale said he was excited about the event and the centennial year.
"This is the first official event of the 2014 year, so this is our first chance to kick off a great year to come," Veale said. "We had about 800 students who registered and a large amount of them are here, we had a great turnout from all of our student organizations and groups on campus."
The student section began filling up before the game began and only students wearing orange were allowed to sit in the section. Veale said he hoped this tradition continues and said that this was especially important for tonight's game.
A group of sponsors donated items to help make the celebration possible. Mattress Firm donated Orange Centennial T-shirts, Papa Johns provided pizza and Wing Stop gave away gift cards. These items, along with UTEP buttons, sunglasses, spirit signs and foam fingers were included in goodie bags students received at the celebration.
The UTEP band provided the entertainment.
Junior microbiology major Ethan Gaytan attended the Centennial birthday celebration to receive free goodies and show support for the university.
"The event was pretty flooded with people. We wanted to watch the game and we wanted the free stuff," Gaytan said. "I am glad that they are giving incentives to come to the game because I feel that there should be a lot more spirit on campus. I feel we have spirit to a degree but it is hard when the student body isn't committed."
Freshman sociology major Gabrielle Mendoza said she too hopes school spirit will increase.
"I think that they are trying and people are taking interest, so hopefully the pride for the university rises," she said.
Veale said the nationally televised game was a good opportunity for the school to show off the Centennial.
"We wanted everyone in that student section wearing that 100 year orange shirt and proudly represent our university for the country to see."
Veale said that he hopes students take advantage of the activities that the centennial year brings and that these activities become long running traditions.
"This is a new birth for us. This is their time to continue these types of traditions and do it game in and game out and encourage all of their friends, families and students to do the same," he said. "This is an exciting time to be here and this is our first effort to get it out there and start the new year off right."
[youtube id="rFu5VejAdRg" mode="normal" align="left"]
Amanda Guillen may be reached at [email protected]
About the Contributors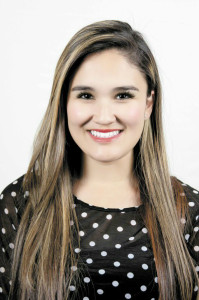 Amanda Guillen, Editor-in-Chief
Amanda Guillen is a senior multimedia journalism major with a minor in women's studies. She was born and raised in El Paso, Texas and graduated from El...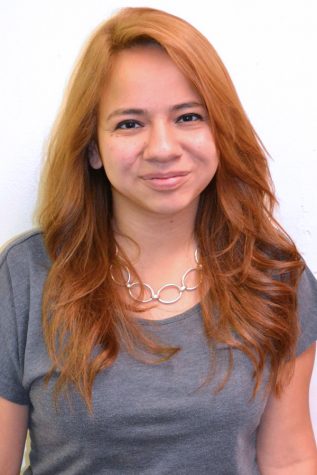 Michaela Roman, Editor-in-Chief
Michaela is a Senior Digital Media Production major at The University of Texas at El Paso. As the Editor-in-Chief, and former Photo Editor of The Prospector,...