Jones brothers added to basketball roster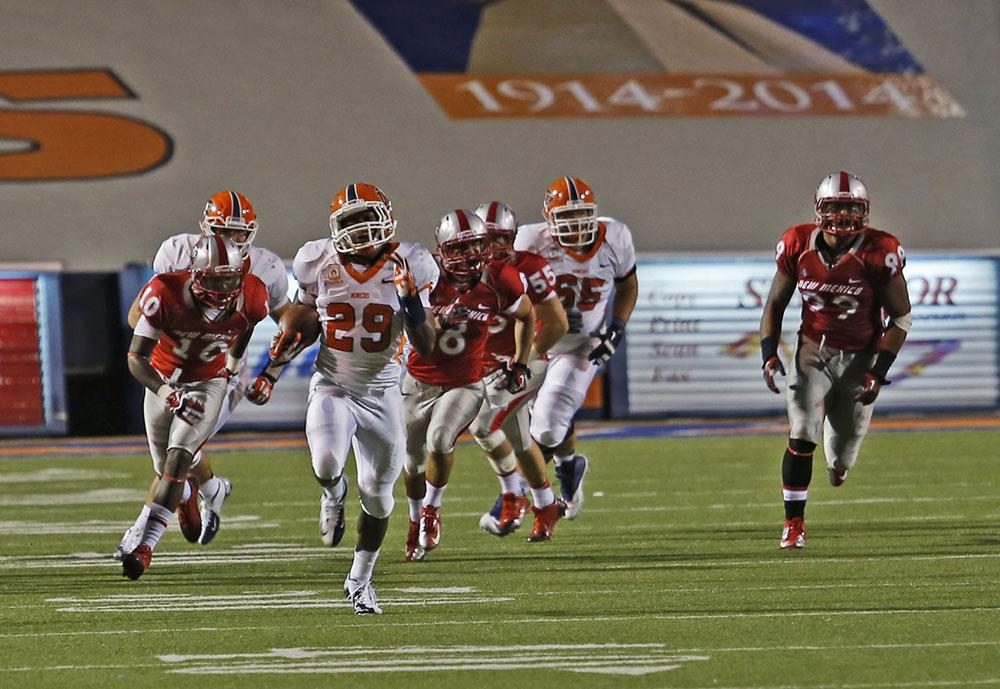 After the dismissal of three players, the UTEP men's basketball team has added twin brothers Aaron and Alvin Jones to the roster.
Aaron a running back for the football team, is healthy after suffering a broken rib in the game against North Texas, while defensive back Alvin redshirted in his freshman season.
"We are excited that they are here, in a situation like this when you get a little thin on your roster you look to see who is available on the football team," said basketball assistant coach Bob Cantu. "We don't know a lot about them, we saw a little bit of tape on them and they are really athletic, they can help us at practice at the one and two position."
The Jones brothers were on a family vacation in North Carolina and will get back to El Paso Wednesday evening and immediately begin their conditioning sessions.
After filing the necessary paperwork, Alvin and Aaron will be at the disposal of head coach Tim Floyd in the game against Charlotte. However, Cantu pointed out that it will take the Jones brothers seven to 10 days to get in basketball shape, and it is unlikely that they'll get much playing time on Thursday or on Saturday against Marshall.
"It's going to take them a while to get in basketball condition to understand the plays and everything we are doing. They brought a lot of excitement to the city because people know who they are and their talents," Cantu said. "An athlete is an athlete; it's just going to take time to adjust, but they will make the practices more competitive and I think they are really anxious to be part of the team."
According to Cantu, the Jones brothers, upon learning of the dismissal of McKenzie Moore, Justin Crosgile and Jalen Ragland, talked to football head coach Sean Kugler and Athletic Director Bob Stull about their desire to help the basketball team. Aaron and Alvin were multi-sport athletes at Burges High School, where they played football, basketball and track and field.
Cantu said that Kugler was very supportive of the idea and said that both players can help as point guards for the team. He also acknowledged that he doesn't know how much they can contribute to the team and it will take a couple of practices before they know.
"Its too early to tell because they haven't practiced with us yet. I think a couple of practices, we'll have a better idea," Cantu said. "Regardless of how talented they are, it's going to be an adjustment period, it's their first time playing college basketball. We might have to do double conditioning sessions with them to get caught up."
On Tuesday night, Cantu posted on his personal Twitter account that the Jones brothers had been added to the roster, and it immediately became a hot topic on social media.
"I didn't really expect this to be a Twitter thing, I just posted it that they were added to our roster," Cantu said. "It's great to see the excitement, it's great for the city of El Paso, the community, and in tough times people support each other and if the football team can help the basketball team that's a great thing."
UTEP (10-4) will face Charlotte (9-5) on Jan. 9 at the Don Haskins Center.
Edwin Delgado may be reached at [email protected]
About the Writer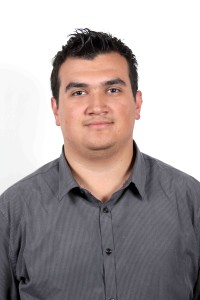 Edwin Delgado, Sports Editor
Edwin is a senior  multimedia journalism major who came  to The Prospector in May of 2012 as a correspondent. He became the sports editor starting the...