Three dismissed from basketball team following FBI investigation
McKenzie Moore, Jalen Ragland and Justin Crosgile have been dismissed from the UTEP men's basketball program and are no longer enrolled at the university, following an FBI investigation that found evidence of all three players taking part in gambling in one or more athletic events.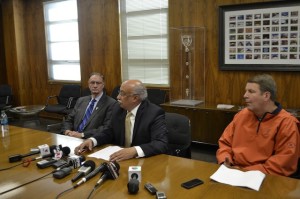 Executive vice president of legal affairs, Richard Adauto, said that the NCAA rules state that if any student athlete takes part in gambling on any type of sport, they are subject to an automatic one-year suspension in addition to losing a year of eligibility, since all three are upperclassmen their college careers and days as Miners are over.
"Last month, we received information that two men's basketball players may have been betting on sporting events," Adauto said. "Head basketball coach Tim Floyd, athletic director Bob Stull and myself immediately reported these allegations to the local FBI office."
On Dec. 28, Floyd received a tip about Moore and Ragland possibly being involved in gambling and immediately suspended both players and told them about their suspension just minutes before the game against Western Illinois.
"We were trying to do the right thing, that's why I contacted Bob (Stull) and he contacted Richard (Adauto) and reported the issue to the authorities," Floyd said.
Adauto also said that there was no indication of point shaving or that they were betting on UTEP games as was rumored.
"We evaluate film after every ball game and I didn't see any behavior that could have indicated that they were betting on any UTEP games," Floyd said.
It was the FBI investigation that not only found evidence concerning Moore and Ragland, but also about Crosgile. Floyd said that he didn't find out about Crosgile until Monday night.
Floyd has not had any communication with Moore or Ragland, but he did call their families and inform them about the situation and that they are no longer part of the program.
"I'm disappointed and crushed by this," Floyd said. "I'm disappointed for the players that are here and that have invested so much in trying to have an NCAA tournament team, but they are young and I believe they'll be resilient and that they will respond on the floor."
Adauto said that the investigation is still ongoing, but believed that no other players are involved.
Floyd acknowledged that it's not going to be easy, but the team needs to move on, especially with the short amount of time to the start of their Conference USA schedule.
"It's going to be a challenge, we have very limited options now," Floyd said.
With the three players out, the Miners' roster is down to only nine players on scholarship and two walk-ons.
"We now only have three perimeter shooters left; Julian Washburn, C.J. Cooper and Jake Flaggert," Floyd said. "I just hope they don't foul or get tired."
UTEP will face Charlotte on Jan. 9 and Marshall on Jan. 11 to open their conference slate.
Edwin Delgado may be reached at [email protected]
About the Contributor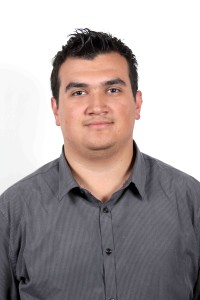 Edwin Delgado, Sports Editor
Edwin is a senior  multimedia journalism major who came  to The Prospector in May of 2012 as a correspondent. He became the sports editor starting the...