UTEP rallies back to defeat Western Illinois in Sun Bowl Invitational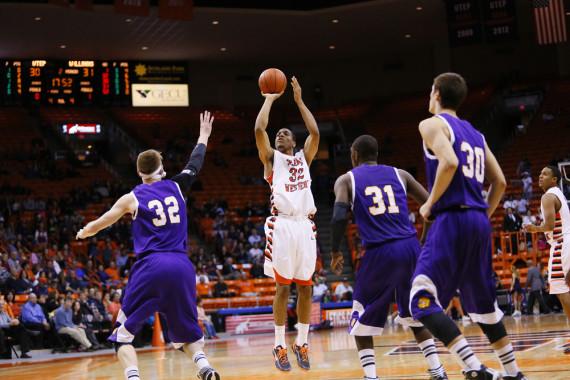 With UTEP legend Tim Hardaway in attendance the Miners came back to defeat Western Illinois 67-64.
The Miners went on a 18-6 run in the last 5:46 to advance to defeat the Leathernecks and will play Denver tomorrow for the crown of the 2013 WestStar Bank Don Haskins Sun Bowl Invitational.
It was UTEP's worst shooting game so far this season, only hitting 18 of their 52 shots from the field, at 34.6 percent. Despite the Miners shooting woes, many trips to the charity stripe kept the Miners in the game.
"Well obviously, we feel very fortunate," said head coach Tim Floyd. "We played a team that did a great job defensively, it's the worst percentage we've shot in three or four weeks. We won the game on the offensive boards and the foul line. I feel for their staff and their kids, the played their tails off and gave themselves every opportunity to win the game."
Julian Washburn led the team in scoring with 18 points on six for 17 shooting. Over the past four games Washburn is averaging 17.0 points per game, after the win the Duncanville, Texas native talked about his recent success in the scoring department.
"I'm just playing with more confidence. I feel were playing inside out more, so it's giving us space. Bo (John Bohannon) is finding me in great spots so I'm doing the easy part I just have to make the shot."
As exciting as the Miners come from behind win, the news of McKenzie Moore and Jalen Ragland's indefinite suspension was the biggest story line of tonight.
Floyd is still being informed on the details of the suspension and could only say so much.
"We've had a setback, and indefinite suspension," Floyd said. "I don't know how long it will last, I'm learning more information as I sit here. It's a suspension based on violation of team rules, it's very disheartening, and I hope they come out on the positive end of this. Unfortunately I'm not able to talk about it right now, right now I've been asked not to say anything."
Suspended or not suspended the Miners will face a quality opponent in Denver University. The Pioneers have some impressive wins on their resume, defeating Belmont, Colorado State, and Wyoming. After starting off 0-4 the Pioneers have won six of their last eight. The game for the title of the Sun Bowl Invitational looks to a great matchup on Sunday at the Don Haskins Center.
Javier Cortez may be reached at [email protected]
About the Contributor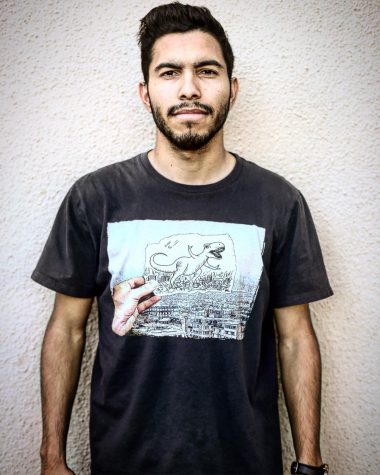 Javier Cortez, Staff Reporter
Javier Cortez is a staff reporter for The Prospector. He is a senior multimedia journalism major, with a minor in English Rhetoric.

Javier was born...