Moore returns to boost Miners to 84-74 win over Demons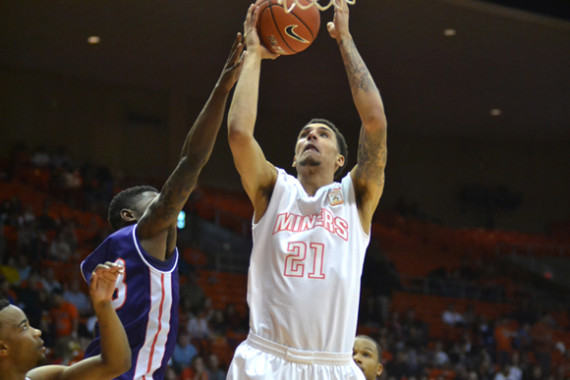 After a heart-breaking loss to New Orleans this past Monday, the Miners bounced back with a 84-74 win over Northwestern State.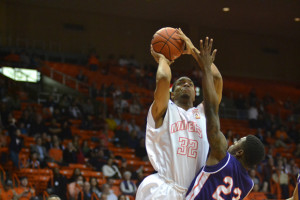 The Miners got off to a rough start committing 10 turnovers in the first half, but in the last four minutes of the first half the Miners went on a 10-0 run and took a 13 point lead, thanks to a junior guard McKenzie Moore buzzer-beating three point shot.
The Demons came into the game having lost to No. 12 Baylor last night in overtime and had very little time to prepare for the game, but head coach Tim Floyd praised their effort.
"They (Northwestern State) had a game this year where they forced 29 turnovers," Floyd said. "They're sixth in the country in steals, eighteenth in the country in blocked shots, they present their own challenges."
Washburn recognized the effort from the Demons in forcing the Miners to turn the ball over.
"We had 18 turnovers," said junior guard/forward Julian Washburn. "If we took care of the ball we could have won by 30 points, but we didn't, they came off playing back to back games and I commend them on playing hard."
Offensively it was one of the Miners best all season. Shooting 60.4 percent from the field, to go along with five Miners in double figures.  McKenzie Moore was the high point man with 17 and 10 coming from the charity stripe.
Senior center John Bohannon contributed with his thirteenth career double-double, but no one was more impressive than freshman forward Vince Hunter. The 6-8 wing man electrified the crowd by sending blocks into the stands and ferocious dunks. After the game Coach Floyd held Hunter's athletic ability in high regard.
"He's as good an athlete as I've coached," Floyd said. "Particularly for big guys, and that's at any level, the NBA level, the college level. He's different athletically, Vince's challenge is learning how to sustain that athleticism and growing and he's already 80 percent better than he was three weeks ago."
With the win tonight the Miners are now 6-5 this season, UTEP will now head to Pullman, Wash. to face the Washington State Cougars from the Pac-12 conference. The Cougars are 6-4 this season coming off a 30-point win over San Francisco State.
Washburn touched on what the Miners need to improve on going into Saturday game against Washington State.
"Taking care of the ball," Washburn said. "Keep rebounding and getting back on defense, those are the main things."
Moore who was suspended by Floyd for the game against New Orleans led the team in scoring tonight, but feels the team has still a long way to go.
"We need to improve on everything," Moore said. "We need to get better every day, rebounding, game planning, coming together, listening to coach, we need to do everything to beat a very good team."
Javier Cortez may be reached [email protected]
About the Contributors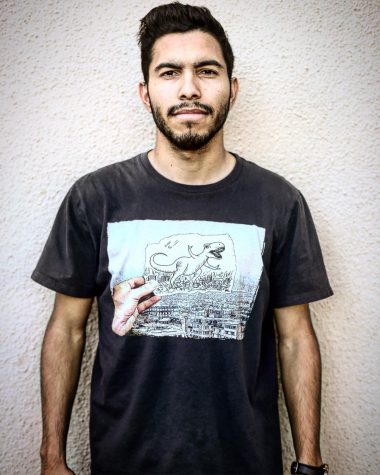 Javier Cortez, Staff Reporter
Javier Cortez is a staff reporter for The Prospector. He is a senior multimedia journalism major, with a minor in English Rhetoric.

Javier was born...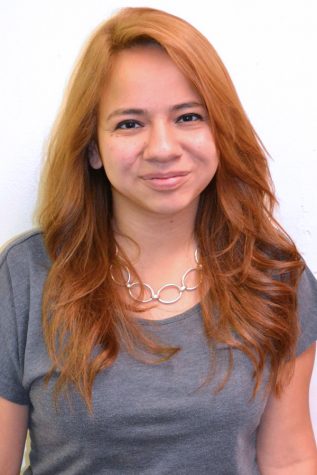 Michaela Roman, Editor-in-Chief
Michaela is a Senior Digital Media Production major at The University of Texas at El Paso. As the Editor-in-Chief, and former Photo Editor of The Prospector,...