UTEP defeats Southeastern Louisiana State 87-65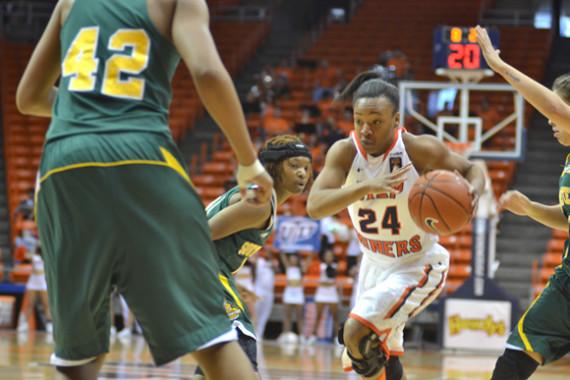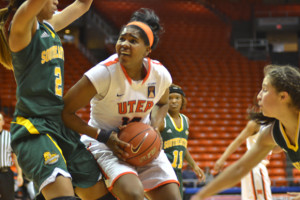 The UTEP women's basketball team returned to the hard-court after an eight day break to defeat the Southeastern Louisiana Lions 87-65 to improve to 9-0 start on the season.
The Miners had double digit scoring from four players and got 32 points from their bench and led by as much as 31 in the game.
In the first half at the 11:38 mark, the Lions had 12 points. By the 3:31 mark, the Lions had only been able to muster 6 points in that eight-minute stretch. The hustle of sophomore guard Jenzel Nash had plenty to do with that.
There were several occasions when the Lions would've had easy points, but Nash hustled from behind to prevent those lay-ups from being scored.
"Nash's hustle plays excite me," said head coach Keitha Adams. "She's starting to find her rhythm and also is starting to try and play with her teammates. She's trying to pass the ball more."
Nash took what the defense gave to her by making her pull-up shots, she finished with 14 points, four assists and four steals as well as four forced turnovers.
Senior forward Kayla Thornton once again led the team in scoring as she finished with 16 points, 10 rebounds, three assists and five steals on 63% shooting from the field. This season she is averaging just over 17 points and 8.4 rebounds.
"I feel like we improved in some spots, we still have a lot more to improve on and our speed and momentum wasn't up to par in this game," Thornton said.
The Miners leave for Puerto Rico on Tuesday to compete in the Puerto Rico Classic. Their fist match will be against the Georgia Tech Yellow Jackets, the best team the Miners will have played up to this point, followed by another tough contest against the Belmont Bruins.
When asked about the possibility of being ranked, Adams said that it's not her biggest concern.
"Sure, that would definitely be a positive, but by seven o'clock tonight ill be watching film on Georgia Tech, that's my biggest concern. That'll be a good game for us against a really good athletic team," Adams said.
Luis Barrio may be reached at [email protected]
About the Photographer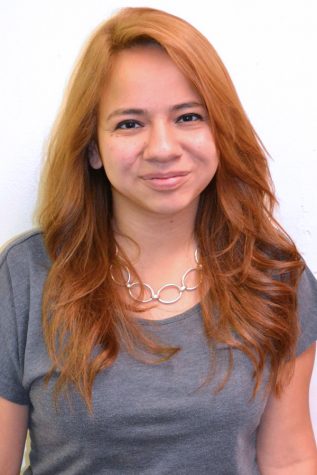 Michaela Roman, Editor-in-Chief
Michaela is a Senior Digital Media Production major at The University of Texas at El Paso. As the Editor-in-Chief, and former Photo Editor of The Prospector,...