Women's basketball tops Mustangs to remain undefeated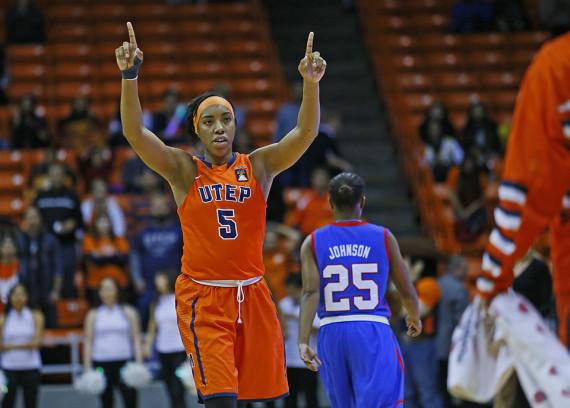 The UTEP women's basketball team has now made it eight straight wins, improving to 8-0 this season as they defeated the now 8-2 Southern Methodist Mustangs 76-71 in their narrowest win of the season.
SMU came into the game with 2012-13 Conference USA Player of the Year Keena Mays, the senior guard led the Miners to an early lead and finished with 34 points, seven rebounds and five assists.
"She's (Keena Mays) is an outstanding guard," said Head Coach Keitha Adams. "She's just an outstanding guar, you just have to tip your hat to her and I just think we were fortunate to get the win."
After a slow start the Miners eventually took the lead from SMU with less than five minutes to go and never relinquished it. Junior guard Chrishauna Parker and senior forward Kayla Thornton contributed with double-doubles. 12 points and 15 rebounds and 21 points and 10 rebounds respectively.
"Chrishauna Parker, 10 of 12 from the free throw line, that's big," Adams said. "That's big that she went 10 of 12 for us and she had 15 rebounds. She came up big and has some big rebounds for us."
"It's good to beat any team," Parker said. "We lost to them twice last year, so to get in here and beat them this year at home is really good for us."
The Miners out-rebounded the Mustangs 47 to 45, held the Mustangs to 40 percent shooting and forced SMU to commit 17 turnovers. Thornton had a season high five steals to go along with two blocks, one most notably coming late in the second half, as she came up with a big block to help seal the game for the Miners.
"There a really good transition team," said guard Jenzel Nash. "So we knew we needed to get back and play defense, it's what we practiced, it's what we focused on."
The Miners are still undefeated at 8-0, last week the Miners received six points in the AP Poll, when Adams was asked if she though the Miners should be ranked inside the top 25 she said this.
"I think beating SMU is a big win for us. We just got to keep taking care of business," she said. "I'm going to keep believing in our team and let everybody else worry about that, it will all fall in place."
The Miners will be back in action next Sunday against Southeastern Louisiana at the Don Haskins Center, in hopes to go 9-0.
Javier Cortez may be reached at [email protected]
About the Contributor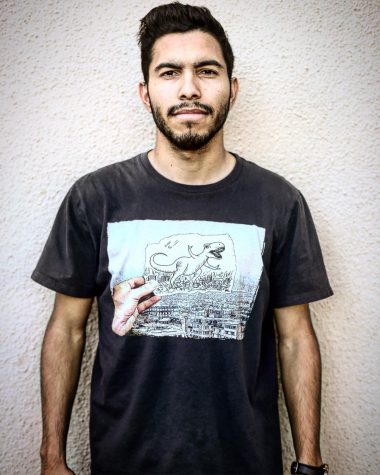 Javier Cortez, Staff Reporter
Javier Cortez is a staff reporter for The Prospector. He is a senior multimedia journalism major, with a minor in English Rhetoric.

Javier was born...