Miners cruise over Sacramento State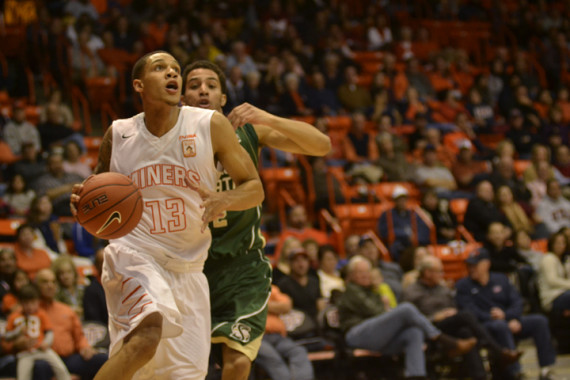 In their first game since losing to Kansas at Paradise Island, the UTEP men's basketball team came back to defeat Sacramento State 69-51.
The Miners struggled out of the gate with the Sacramento State guards, when Sacramento State guard Dylan Garrity went out with ankle injury, the Miners took advantage with a 14-0 run mid-way through the first half and went into the half with a 34-21 lead.
"It really hurt them when there guard number five (Garrity) got hurt," said head coach Tim Floyd. "I hope he didn't break his ankle in the first half, our plans were to not let those two guards get it going."
The other guard Coach Floyd was referring to was Mikh McKinney, who finished with 22 points on eight for 17 shooting. McKinney nearly accounted for half of the Sacramento State points. Overall the Miners were plus 15 in rebounding, holding Sacramento State to 28.8 percent shooting from the field, while only committing 16 personal fouls.
In reference to the Miners statistically best defensive game of the season, junior guard/forward Julian Washburn had this to say.
"We played great. It was a great confidence boost, we out rebounded them by 15," Washburn said. "It's also great when we only committed 16 fouls, hopefully we can carry this on the next game."
The Miners had three players in double figures, the combination of Willms, Moore, and Bohannon scored 39 points on 10 for 15 shooting, while shooting a combined 19 for 21 from the free throw line. Besides these three players, the Miners missed 15 free throws and shot 43.9 percent from the field.
"It was just a night when they weren't falling," said forward Vince Hunter. "They just weren't falling in, we really didn't shoot a lot of three's, we just got to get better at getting to the hole, and it's something we got to work on to get ready for conference."
The most notable storyline of the game came with the dispute between head coach Tim Floyd and forward McKenzie Moore. Moore was taken out with four minutes left in the game and was told by Floyd to leave the bench. After the game Coach Floyd addressed Moore's status.
"We're going to be playing without McKenzie Moore next ball game, which is against New Orleans," Floyd said. "I didn't like his actions tonight on the floor, I think he needs to learn to handle the little bit of success that he has had."
When asked about Moore's efficient night offensively, Floyd simply said he didn't want to talk about him right now.
The Miners are now 5-4 this season with the win over Sacramento State. The Miners next game is against New Orleans on Nov. 20. The Miners have eight more games before they start the Conference USA schedule.
Javier Cortez may be reached at [email protected]
About the Contributor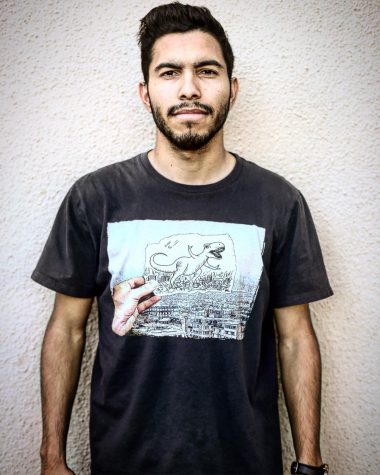 Javier Cortez, Staff Reporter
Javier Cortez is a staff reporter for The Prospector. He is a senior multimedia journalism major, with a minor in English Rhetoric.

Javier was born...