Kilo and the Dew released first EP this past weekend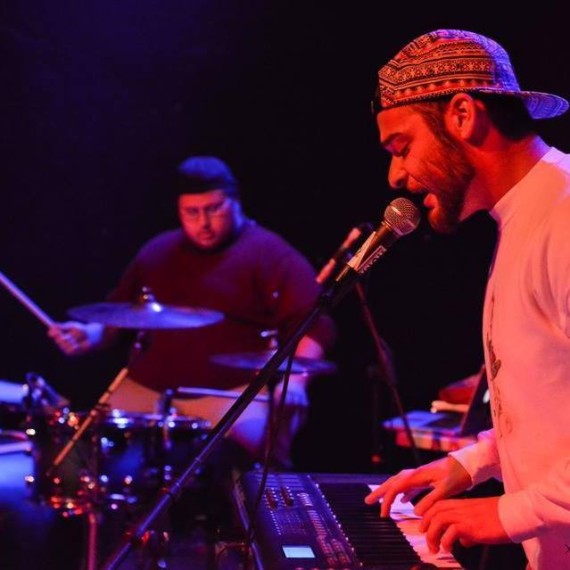 Local pop/indie rock band Kilo and the Dew released their first EP at Tricky Falls on Dec.6.  A conglomerate source of musical entertainment, a fusing musical genres created a wondrous night for the crowd.
Compromised of Jason Daw, junior media advertising major, on vocals/synthesizers and Daniel "Kilo" Rivera on drums, Kilo and the Dew are relatively a newly formed band, having started playing in late 2012.  Since then, they've played several shows across town, including UTEP's talent show last spring along with performing at Minerpalooza.
"We first started sharing our music through Soundcloud," Rivera said.  "Then, we started getting a lot of request for us to release an actual EP, so we started work on that."
The band mentions that they took about 1 week to record the EP and two months to write the material, scattering 20 hours of recording time between school and work.
"We recorded it at Adobe Recording Studios in central El Paso," Rivera said.  "We would meet whenever one of us didn't have school or work and record what we could."
Comprised of 5 original songs, the EP opens with a track  called "Air," song to which Kilo and the Dew opened with on their EP release party––immediately creating an aura of musical adventure.  With their funky beats, interesting lyrics and thumping melodies, the band set to impress and please their crowd, with they mentioned was equally complied of fans and family alike.  With Kilo on drums, their music drove heavily through the night, making the crowd stomp their feet and occasionally slap their hands in unison, under the command of Dew, who's stage presence is notable and exciting.  The duo burst through their set with ardor, most notably during "Lose Yourself" and covers like "Safe and Sound," dominated mostly by Dew's keytar.
"We derive our influences from bands like Passion Pit, 21 Pilots and MGMT, and that is pretty evident in our music," Rivera said.  "But we don't like to categorize ourselves as just 'indie'.  We like to venture into any genre and have fun with our music."
The band surprised their guests by debuting new songs during their show as well.
"I've seen the band several times," Octavio Lopez, freshmen multimedia journalism major said.  "They're always a lot of fun to catch."
Kilo and The Dew's stage performances were equally as thrilling as their song structure.   Daw had a great command of his crowd, integrating them into part of the show.  The show ended with a very random yet thrilling drum collaboration by both members, where they gave the last notes of the night by beating on drums.
Local bands Manifique and Wake-Up, Stranger opened for Kilo and the Dew, paralleling themselves to the highlight talent of the night.  MC Host Vincent Marcus also provided his comedic aesthetics to the event.  Tricky Falls surely hosted some of El Paso's best talent at the EP release party, featuring not only what local music can do but also what it can be, a reason to forget your worries and celebrate life.
"We just want our fans to have fun with our music," Rivera said.  "It's all about enjoying ourselves while the crowd enjoys themselves as well."
For more information about Kilo and the Dew, visit their Facebook at www.facebook.com/KiloAndTheDew and read other stories about them https://www.theprospectordaily.com/entertainment/2013/08/27/kilo-and-the-dew-up-and-coming-indie-pop-band-to-play-at-minerpalooza.
Jose Soto may be reached at [email protected]
About the Contributor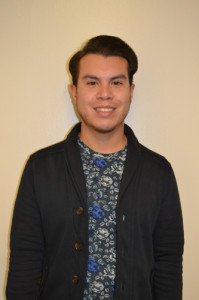 Jose Soto, Staff Reporter
Jose Soto is a multimedia journalism major with a minor in creative writing. He joined The Prospector team in November of 2013 as an entertainment reporter....