Volleyball player involved in death of foreign exchange student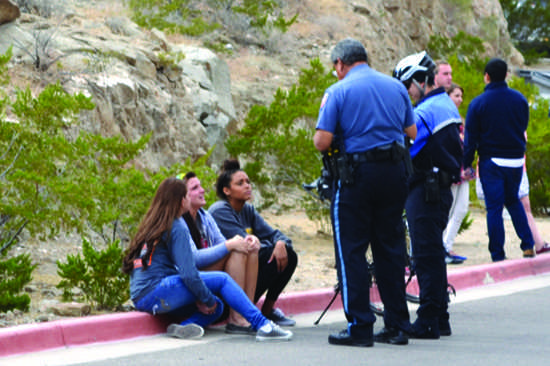 A UTEP Police report released Wednesday names sophomore volleyball player Madison Morris as the driver of the Nov. 15 accident that led to the death of Achim Schweighofer, a 23-year-old foreign exchange student.
University Communications officials said the case is closed and no charges have been brought against Morris as of yet, but charges may be brought by the El Paso District Attorney's Office after they study the situation.
The report states no drugs or alcohol were involved in the incident.
UTEP Athletics was unwilling to comment, but University Communications said Morris should be able to continue playing on the volleyball team since no charges have been made.
Schweighofer was originally from Austria and was working on master's in computer and electrical engineering at UTEP for one year. He was a member of the Miner Trotters and was released from life support on Nov. 18.
Guillermo Garza, UTEP graduate and former member of Miner Trotter, said in a message via Facebook on Nov. 19.
"It's been hard for everyone, but there's no one to blame as this was just a very unfortunate accident," he said. "I hope the student that was "responsible" for this doesn't get punished or her life ruined. I'm pretty sure he/she didn't do it intentionally and no one would like more lives to be affected."
More details to follow.
Jasmine Aguilera may be reached at [email protected]