Vitola coming back for more
"She understands what we are trying to do–we are in-sync with one another most of the time." – Keitha Adams, women's basketball head coach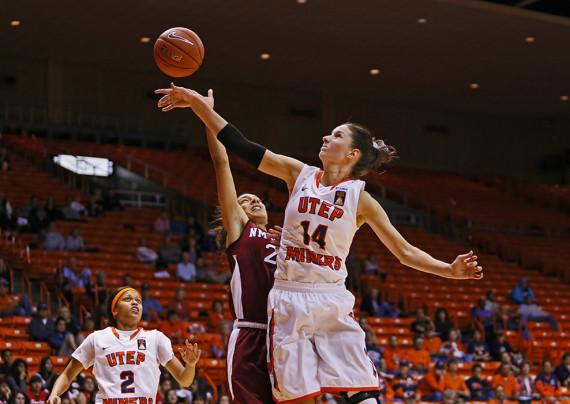 Senior center Kristine Vitola decided to return for another season with UTEP after suffering a season-ending ACL injury last season against Arizona State.
Vitola graduated in May with a business management degree and could have simply just moved on and gone back home to continue her career, but she wanted to finish her collegiate career on the court and give it her all.
"She could have gone to play pro, she has had a serious boyfriend for sometime too–there were a lot of reasons for her to go back home," said head coach Keitha Adams. "She didn't want her career to end on that note here. It says a lot about her to decide to come back to be part of our program for another year, so I'm pleased and honored to be her coach for another year."
Vitola said that coming back for another year was primarily for all the support and appreciation for what UTEP and El Paso have given to her and that's what made her come back.
"When I came here, I didn't know anybody and they welcomed me with open arms," Vitola said. "El Paso is like my second family, I love everything about it and it has really been great. The fans that have come to the games to support us have just been phenomenal."
Unlike many athletes, it took her a long time to get into basketball. It wasn't until Vitola was 13 years old that she began playing basketball with one of her cousins, where her height helped her to develop her skills more rapidly.
At 6 feet 4 inches, Vitola made basketball her passion and she quickly became one of the best prospects in Riga, Latvia. She played for several youth national teams for Latvia, including the under-20 2008 European Championship.
In her career as a Miner, Vitola said that the 2011 Conference USA championship and had the opportunity to play in the NCAA Tournament, which has been her best experiences as part of the UTEP squad.
So far this season through six games, Vitola has averaged eight points per game, 5.5 rebounds and has a total of 18 blocks.
"She is a very smart player, she's got a great basketball IQ. She sees the game very well and she has played a lot for us," Adams said. "She understands what we are trying to do–we are in sync with one another most of the time. She can shoot the ball, she can rebound and a pretty good decision maker."
Once it is all said and done, Vitola is hoping to go back home and sign with a professional team to fulfill her dream of playing overseas. She said she is also prepared for what she plans to do after basketball.
"Later on, I'm hoping to open up my own business. I want to open a child care center. That is my plan for the future," Vitola said. "At least I want to be doing something related to business or accounting."
Adams said that Vitola is gaining confidence as the games have gone by and they both feel that she and the team can still get a lot better.
"So far it's been great. I'm still far from where I think I can be, but I come in and do my best every day. That's the goal for me, to get more comfortable and get back and get better," Vitola said. "I'm taking it one game at a time. Of course we want to go as far as we can, but we have to take it day by day and don't take anything for granted."
Edwin Delgado may be reached at [email protected]
About the Contributor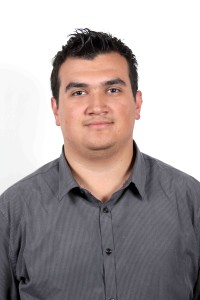 Edwin Delgado, Sports Editor
Edwin is a senior  multimedia journalism major who came  to The Prospector in May of 2012 as a correspondent. He became the sports editor starting the...