Student loans might be helpful, but also daunting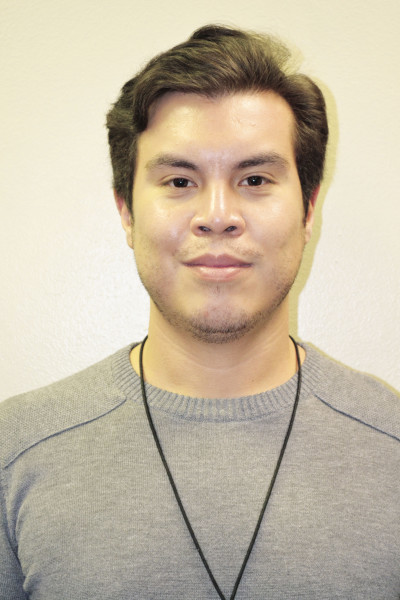 Allow me to begin by commending the upcoming graduating class for their unyielding effort in balancing a myriad of homework with their personal lives, executing the commute every day to campus and staying awake for an inhumane amount of hours. Most notably, for not drowning in the horrid whirlpool that is student debt.
Now it's time to get jobs and pay them off and that in itself is yet another daunting task.
Getting through college is financially exhausting and we as students are offered an array of loan options to help us pay off those finances. Or so we think.
Sure, it is extremely helpful when paying off your tuition and necessities like books, but does anyone really understand the entire concept of accepting student loans? To just vaguely understand student loans is overwhelming and many of us fall victim to it.
My own experience with student loans has been a turbulent one. When I first started off as a UTEP freshman, loans seemed nothing more than free money.
It was free money to do with it as I pleased.
Once I signed off on the amounts and agreed to the fine print—which, of course, I didn't bother reading—my understanding was that my classes were paid for and that was that. I didn't understand that my grades were integral to keeping my loans. I didn't know that by not passing a certain amount of classes, I would jeopardize keeping my financial aid. No one at the financial aid office took the responsibility to make sure I fully understood what I was doing.
So what I did was ditch my classes, forget to turn in homework, do extremely poorly on exams and ultimately fail the semester. Oh, what a freshman I was!
I soon received a letter in the mail stating I was placed on academic suspension, and one of the conditions was to pay a full semester of school on my own. That didn't sound too bad, I guess I deserved that.
Soon after, however, I was advised from loan companies that since I had not fulfilled the requirements of safe-keeping my loan, I now had a three month grace period to pay the loan in full without an interest rate. The loan was a total of $4,000.
If I couldn't pay it off in three months, then I would have to submit to a monthly payment of $300, with an interest rate of 12 percent. It was like having my own car payment, without the shiny, new car on my driveway. On top of that, when I returned to school I would have to pay for it out of my own pocket.
The daunting task of working to pay off my loan and pay for my school began to become impossible shortly after. I began to take only one or two classes a semester at EPCC, being that I couldn't afford to pay a full-time semester on my own at UTEP.
The payments for my loan started to reach formidable heights, and inevitably I began to fall behind on them.
The loan company began to garnish my wages, meaning they automatically took it out of my check every time I got paid. This consequently set me behind even more as the loan payment took out a huge chunk of what I made as a Starbucks barista.
Eventually, I paid off the full amount of my loan. It took about two-and-a-half years, but finally I was able to enroll for a full semester that was paid with financial assistance. Or so I thought.
Since it had taken me more than the three-month grace period and because the loan company had garnished my wages, I now had to wait a full year for my financial aid to become available again. And so I once more had to pay for school on my own.
It wasn't until two years later that I was able to return to UTEP once I was eligible for financial aid again. It had taken me a total of three years to repay for my mistake regarding student loans. Had I been responsible about what I was accepting by signing on the dotted line and actually understanding the rules and conditions of my student loan, my graduation date would have been much earlier than it currently is.
So, once again, congratulations to our graduating class this semester. Good job on knowing how to handle your financial aid, even those who preposterously erred like I did.
My advice to others who are in their early years of college is to know what they're doing. Know what you're accepting and know the rules and conditions.
All loans are different. Read the fine print and ask as many questions necessary in order for you to comprehend it completely. Know the protocol of these loans and their expected interest rates, grace periods and payment options. Not doing so might set you behind and time isn't something that can be loaned.
Jose Soto may be reached at [email protected]
About the Writer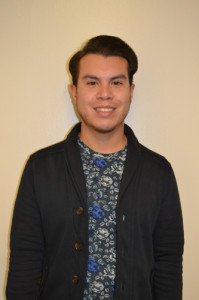 Jose Soto, Staff Reporter
Jose Soto is a multimedia journalism major with a minor in creative writing. He joined The Prospector team in November of 2013 as an entertainment reporter....