Must-have wardrobe items for the winter season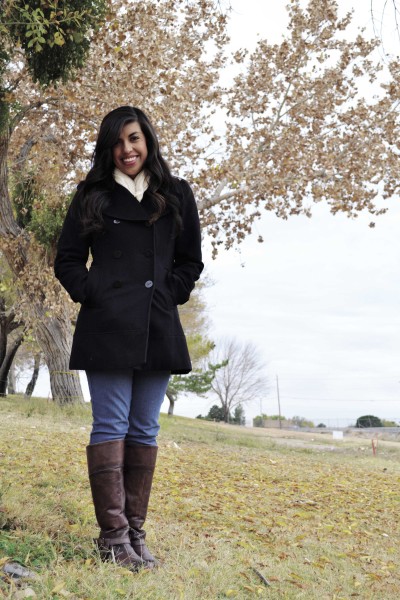 As UTEP students begin to put away their summer attire and start swapping it for their winter one, it is important to always have the essentials to fashionably survive the winter season.
Winter is swamped with festivities, must-appearances at dinners and gatherings and the annual Christmas and New Years' Eve parties.
Here are some tipes to help you stay warm yet fashionable.
1. Beanies, not just one, but a plethora! Beanies—especially knitted ones—are always a great way to keep your head warm while looking spiffy.  Different patterns and colors allow them to be versatile, allowing you to apply them from the most casual outfits to the ones for a night out on the town.  Droopy beanies—the ones that hang a bit from the top—are particularly in style this winter, and perhaps it'll look better than your traditional graduation cap.
2. Leather boots—although they may be expensive—are a necessary investment for your winter attire. Leather boots provide great coverage from the cold for your feet and help you get around when the ground is muddy and slippery. Leather boots also look great with any pair of jeans, which will also help you stray away from your summer sneakers into something more suitable for winter. Find some that are durable, and be sure to check the sole of the boot to make sure they'll be slip resistant and provide friction while walking through a winter wonderland.
3. Pea coat, and be sure it's a nice one too! Go for a sturdy, thick and warm one. A three-button style looks best on most guys, but keep in mind the positions of pockets so it doesn't flare too much when you put your hands inside to keep warm.  Also, make sure the color choice is adequate for all attire. Black is always safe, but some greys and tans will work as well.  Choose wisely and make it versatile for when you're summoned for a business meeting and for when you're attending graduation parties.
4. Scarves and gloves, and again, a plethora of them. Having different pairs of gloves and scarfs is important to your look and your health. Many people get sick during the winter, but keeping your hands and mouth covered can help prevent this. Slip them on and fluff  them up and in no time, you'll jazz up your outfit just enough to be fashionably notable on these frigid days. These are also the hottest accesories, for women to add to their dress with tights, a blazer or simply a long-sleeved blouse with jeans and boots. From animal prints to two-toned, or even a monotone scarf, can really make a statement.
5. Thermals and long johns, and I'm not talking about the ones your mom used to make you wear back in the day.  You're either a college man or a graduate about to enter the workforce now. This winter alternative to underwear is perfect for keeping toasty without much effort. Time has done well and now there are thinner, sleeker long johns that won't add bulk to your outfit.  Slip these on for some extra warmth this winter. For woman, wearing some knitted tights is the perfect solution to not saying goodbye to your dresses during the cold winter season. Keep your legs warm by wearing various shades of colors and patterns, pairing them with neutral dresses, long sweaters and cardigans, have fun with it and experiment. Grey and black tights are always handy, so be sure to get a few.
As the graduating class walks on stage for their well-earned diploma and the rest of us flock to the Don Haskins Center and parties for the celebrations, it is important to keep warm, but that does not mean you should neglect your look either. There will be many invites during this coldest of seasons for you to partake in ,and having these five items will help you look hot during these freezing months.
Jose Soto can be reached at [email protected]
About the Contributor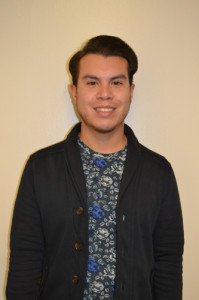 Jose Soto, Staff Reporter
Jose Soto is a multimedia journalism major with a minor in creative writing. He joined The Prospector team in November of 2013 as an entertainment reporter....