Creating a new level of expectations
"I think we just got to stay focused and do the little things. If we keep doing those things, we'll be successful later on in the season." - Kayla Thornton, senior forward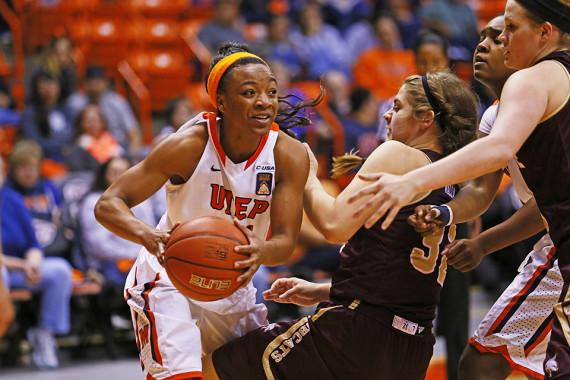 Under the tutelage of head coachKeitha Adams, the fans of El Paso have been subjected to many fast starts from the UTEP women's basketball team. Although the season is still early, the Miners have already gone into the record books for women's basketball.
Through six games, the Miners have been perfect, and with that 6-0 start, it's the Miners third-best start in school history.
The average margin of victory for UTEP so far has been 29 points and they have had a four-game win streak where they defeated their opponents by 20 or more points. In their wins against Kansas State and Northern Arizona, the Miners set their third and largest margins of victory in school history, respectively.
Senior forward Kayla Thornton, who set the record for career double-doubles at the beginning of the season, has led the Miners by averaging 16 points per game and 8.5 rebounds per game.
"The key is that we work as a team," Thornton said. "Our starting five gets the momentum going, then the bench comes in and does a good job of keeping that momentum going. Staying strong, staying humble, just doing these little things and working as a team playing UTEP ball."
Her fellow teammates, junior guard Stacie Telles and sophomore guard Irene Gari, agreed with Thornton.
"Playing as a team, playing team defense, talking to each other, that's what really has gotten us through these games, communication and playing as a team," Telles said.
Gari said the key is that they want to win as much as they can.
"So every time we're on the court, we want to score, get the rebounds, run–we just keep going," she said.
The Miners might have made their early opponents look elementary, but the schedule only gets harder as the season goes on. After the Dec. 3 game against New Mexico State in Las Cruces, the Miners will play in the Puerto Rico Classic, where they will be put to the test against Belmont and Georgia Tech. They then will travel to College Station to face the 2011 national champions, Texas A&M, on Jan.2  and then they start their Conference USA schedule.
There is no denying that the Miners' early accomplishments are great as they are off to their third-best start in school history, but associate head coach Ewa Laskowska is adamant about the team taking it one game at a time.
"We're just trying to focus on one game at a time and one play at a time," Laskowska said. "We're just trying to focus as a team and improve on everything we do. We don't talk about long-term goals, like I said, one practice at a time, one game at a time."
Even though the Miners have played great team basketball, Thornton has been on the forefront of the team's success, leading them in almost every major statistical category.
"There is no question that she is important to the team," Laskowska said. "She's a senior. She's played a lot for us and she's big on our team. She gets us going when she gets rebounds and puts on defensive pressure. All of our three seniors have a lot of experience playing and they're a very important part of the team–jumpstarting us and everyone else follows."
The margin of victory might be getting bigger and bigger for the Miners, but understanding that the season is still young and staying humble is what the Miners are about.
"It's still early. I think we just got to stay focused and do the little things. If we keep doing those things, we'll be successful later on in the season. The game against Northern Colorado was a wakeup call for us," Thornton said.
Javier Cortez may be reached at [email protected]
About the Writer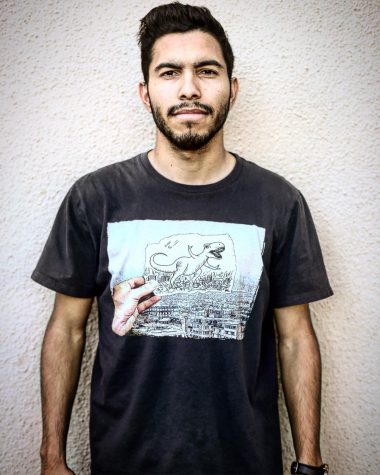 Javier Cortez, Staff Reporter
Javier Cortez is a staff reporter for The Prospector. He is a senior multimedia journalism major, with a minor in English Rhetoric.

Javier was born...