Keitha Adams signs two more for 2014-15 season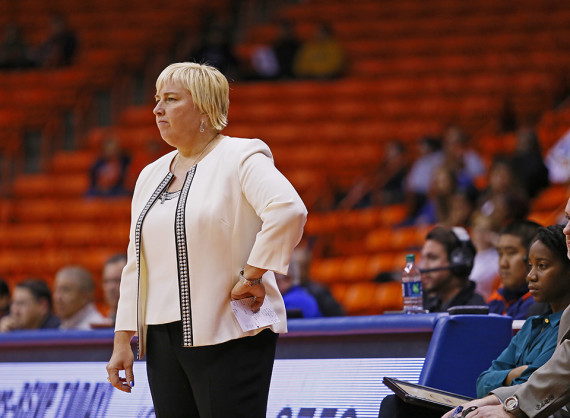 A high school senior (Marta Miscenko) and a junior-college member (Rudiane Eduardo) have signed national letters of intent to attend school and compete with the UTEP women's basketball team for the 2014-15 season, head coach Keitha Adams revealed Monday. The Miners now have inked four standouts in the early signing period, with a pair of high school seniors (Daeshianna McCants & Lulu McKinney) being announced on Nov. 13.
Rudiane Eduardo
6-1 Forward
Northwest Florida State College
Lyon, France
Played in the 2013 NJCAA All-Star women's basketball tournament, also heavily recruited by Southeastern Conference member schools–voted to the 2013 All-Panhandle Conference Second Team, she started 28 of 32 games as a freshman–logged 8.3 minutes per game, contributing 6.6 points per game, 3.6 rebounds per contest and 2.1 assists per game on a squad that also added 44 steals and 10 blocked shots. Secured almost as many offensive rebounds (54) as defensive (62) during the season–reached double figures in scoring in seven games, while pitching in at least seven points in nine other tilts, has emerged as a leader for the squad as a sophomore, Currently Northwest Florida State College is ranked seventh in the country. Eduardo is a member of the French All-Star team in high school.
Coach Adams on Eduardo
She's a great athlete and plays an athletic forward. She really can defend, score off the bounce. She comes from a winning program and has a lot of experience. We're excited about her edition.  
 Marta Miscenko
6-3 Center
Northwood Temple Academy
Riga, Latvia
Standout for Northwood Temple Academy (Fayetteville, N.C.) who originally hails from Riga, Latvia was named to the North Carolina Independent Schools All-State team as a junior in 2013 her first season of competition in the United States. She was selected to the Carolina Christian Conference All-Conference first team and the Carolina Christina Conference All Star Team–was chosen as her team's most valuable player and is anticipated to be the squad's catalyst during her senior season–also competed in tournaments in Latvia against high-caliber competition & was a member of the junior national team in Latvia.
Coach Adams on Miscenko:
Marta is a center, who gives us great size in the middle. She gives us good post presence. She can score around the basket and will be a good player in the post for us. We are excited about signing her.
Information provided by UTEP Athletics
About the Writer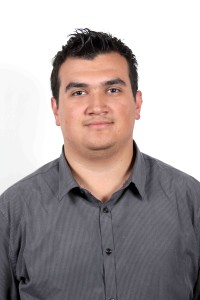 Edwin Delgado, Sports Editor
Edwin is a senior  multimedia journalism major who came  to The Prospector in May of 2012 as a correspondent. He became the sports editor starting the...