Convoy of Hope delivers resources to those in need at Coliseum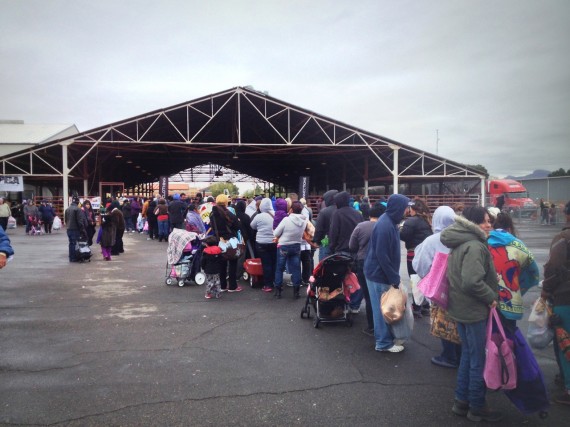 Convoy of Hope set up tents and tables Saturday in the parking lot of the El Paso County Coliseum to help those in need. Over 70 churches of different denominations from around El Paso, with the support of the Coliseum, sponsored the event.
A number of resources were supplied free of charge, including groceries, haircuts, a job fair, family portraits, live entertainment, clothes and shoes—2,000 pairs of which were donated by Toms. A health clinic included free breast cancer screenings.
Despite the 30-degree weather, thousands of people stood in line and were able to get as much supplies as they could hold. There were over 1,500 enthusiastic volunteers at the event. Event's like these were held in Las Cruces and Juárez as well.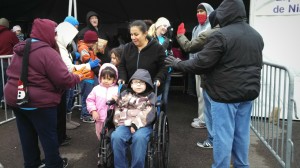 "We prepared enough supplies for 15,000 people and at least 5,000 were able to attend," said Pastor Bobby Garcia, of Grace Christian Center. Garcia was one of the team leaders for the volunteers. Members of the El Paso community donated most of the supplies.
Convoy of Hope is a faith-based nonprofit disaster relief origination that travels world-wide and sets up "outreaches," much like the one at the coliseum. They currently have volunteers in the Philippines helping victims of the recent Typhoon Haiyan, which took the lives of over 5,200 people.
"I volunteered because I thought it would be a great way to give back my time and help those less fortunate than myself," said Adam Sandoval, senior psychology major. "It's going really well, there's a lot of people getting needs met and just coming together in fellowship. I think it has brought a sense of unity to the community, especially to the churches of El Paso, Las Cruces and Juárez."
The temperature and occasional rainfall provided a challenge to the volunteers, but they were not discouraged. Convoy of Help wants to continue providing help to the borderland.
"This is the second time Convoy of Hope has come in ten years, but we're hoping we can start to make this an annual event," Garcia said.
Michaela Roman can be reached at [email protected]
About the Contributor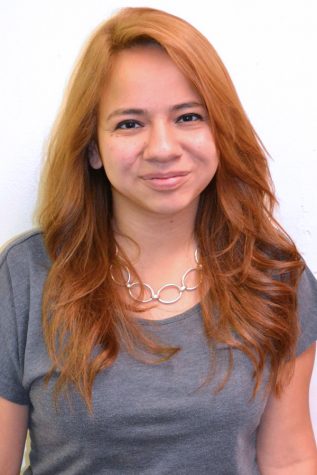 Michaela Román, Editor-in-Chief
Michaela is a Senior Digital Media Production major at The University of Texas at El Paso. As the Editor-in-Chief, and former Photo Editor of The Prospector,...