UTEP seeking third win against the Green Wave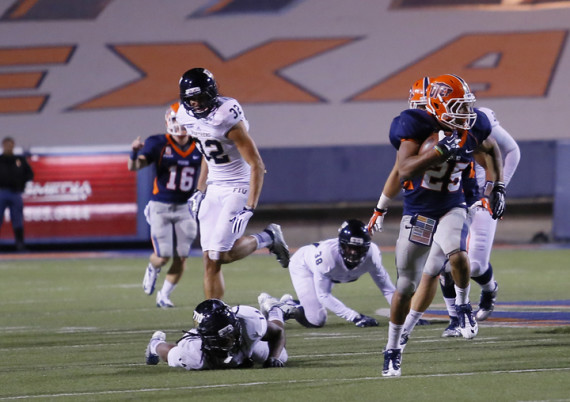 The UTEP Miners are focused on keeping the momentum alive against their next opponent, the Tulane Green Wave.
After claiming a win in their final home game of the 2013 season, the Miners will face the Green Wave on Nov. 23 at the Mercedes-Benz Superdome in New Orleans, La.
The Miners are coming off their second win of the season after they defeated Florida International University, 33-10, a victory that left head coach Sean Kugler satisfied.  He said he hopes the effort and improvement carries on for the final two games of the season.
"I'm extremely happy with the overall effort of the team, especially on the improvement of our secondary," Kugler said. "We have a lot of young guys in the secondary that have played more aggressively."
Tulane (6-4) is coming off a bye week and they lost to Florida Atlantic and UT San Antonio in their last two outings.
The Green Wave offense is led by quarterback Nick Montana, son of legendary San Francisco 49ers quarterback Joe Montana. He has completed 53 percent of his pass attempts this season for a total of 1,386 yards, 10 touchdowns and nine interceptions.
Possibly the biggest concern for the Miners will be Tulane's running backs—senior Orleans Darkwa and junior Rob Kelley have combined for 1,026 yards and 10 touchdowns. Both players average 4.5 yards per carry with Darkwa carrying most of the load.
"They have two big backs, which has been a problem for our defense to stop them," Kugler said. "They are very efficient on offense. Their quarterback doesn't put up big numbers, but they can score."
Tulane ranks 102nd in the nation in passing yards, averaging 181 yards per game and 104th in rushing yards, averaging 123 yards per game.
The Miners, however, have not been able to stop the run all season long. UTEP ranks 116th in the country in rush defense, giving up 239 yards per game.
Offensivley, there's good news for the Miners after the performance from running back Nathan Jeffery against the Golden Panthers. After freshman running back Aaron Jones was ruled out for the rest of the season with broken ribs. Jeffery, who has been battling with injuries all season long, came through against FIU and rushed for 130 yards and two touchdowns.
Kugler said that freshman quarterback Mack Leftwich is getting more comfortable as the starting quarterback after taking a beating against North Texas Nov. 9. Defensively speaking, Tulane and North Texas are very similar.
Tulane ranks seventh in the nation in interceptions with 16 and seventh in fumble recoveries with 12, same number of total turnovers as North Texas.
"They improved a lot from last year, mainly because they got three big guys in their defensive line who are transfers," Kugler said.
The Miners will keep Leftwich as the starting quarterback, but will give sophomore Blaire Sullivan a bigger role on the team. The same goes for the Miners' offensive line, as Jerel Watkins is expected to return against Tulane.
Kugler said that Sullivan is too good of an athlete to keep on the sidelines and that the team needs to work a lot during the week to be ready for Tulane.
"I was happy with the way we played. The players came out and played hard for each other, they played like a team that was 8-1 instead of 1-8," Kugler said. "If we go out there with a lot of energy, then good things will happen for us."
The Miners, 2-8, will finish their 2013 campaign on the road when they face Middle Tennessee State on Nov. 30 in Murfreesboro, Tenn.
Edwin Delgado may be reached at [email protected]
About the Contributor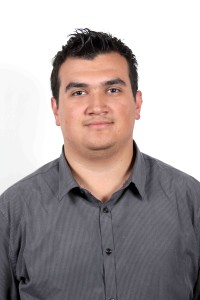 Edwin Delgado, Sports Editor
Edwin is a senior  multimedia journalism major who came  to The Prospector in May of 2012 as a correspondent. He became the sports editor starting the...