Miners face old rival Colorado State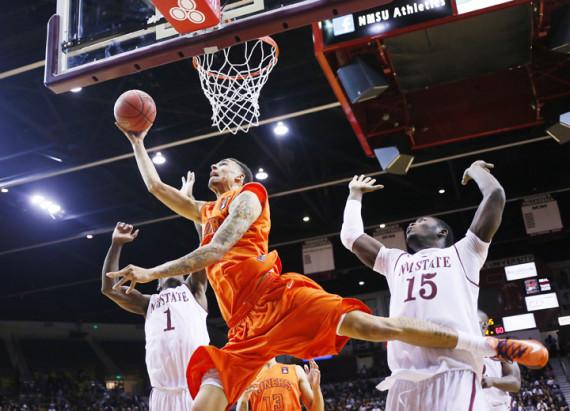 The Miners begin the hardest portion of their schedule as they host the Colorado State Rams on Nov. 19 at the Don Haskins Center, after two underwhelming performances by the UTEP men's basketball team against New Mexico State and West Alabama.
Early in the season, both teams stand at 2-1 and are looking to gain momentum going into conference play.
"They are a team in transition. They lost five starters from a year ago, but they have a transfer from Arizona who is playing an expanded role for them," said head coach Tim Floyd. "(junior Jon)Octeus is a guard that played very well against Gonzaga. I thought they rebounded pretty well and responded very well after that loss and got a big win over Weber State."
Colorado State is coming off a 21-point win over Weber State Nov.  16. In the Rams' biggest test early in the season, they faced No. 15 Gonzaga and lost 93-61. Coming off a 26-9 record and a NCAA tournament berth last year, the Rams are predicted to be a 20-win team and will make it to their third-straight NCAA tournament.
In his second year at Colorado State, head coach Larry Eustachy has made the Mountain West and the rest of the nation know about the Rams' physical defensive presence and great rebounding abilities. Junior guards Daniel Bejarano, Jonathan Octeus and J.J. Avila will lead the way for the Rams. The three guards lead the team in scoring through three games.
"I know Larry (Eustachy) likes his new guys and I know he is trying to get them together to play here very quickly–it will be a challenge for us," Floyd said. "We haven't beaten them in the previous two contests. We played them pretty well up there a year ago. We are going to have to play better than how we played in Las Cruces and today (Nov. 17) to have a chance to win."
Where the Rams might have an advantage over the Miners is in guard play, UTEP's height inside will loom on the undersized Rams' frontcourt. The Rams' three tallest players are 6-feet–7-inches, 6-feet–9-inches and 6-feet–10-inches.
Coming into tonight's game, the Miners are fresh off a win against West Alabama on Nov. 17, topping the Tigers by 21-points. Same as New Mexico State, the Rams will be another tough early test for the Miners.
Early this season, Floyd has played with the starting guard rotation. Against West Alabama, El Paso native Tevin Caldwell made his first start, replacing C.J. Cooper and bypassing the consistent play of Justin Crosgile.
The biggest question surrounding the Miners is Julian Washburn, who refused to return to the game against West Alabama.
The two most consistent players for the Miners early on this season are junior guard McKenzie Moore and freshman forward Vincent Hunter. The two players' biggest strength is their athleticism, which Colorado State will not have a problem matching up with. Last year the Rams were known for their great athleticism and for tiring out teams.
So far this season, the Miners still haven't found their identity and another tough opponent like Colorado State is only the beginning of a tough non-conference schedule. After the game against the Rams on Nov. 19, the Miners will host New Mexico State in the Battle of I-10 rematch. Then they will play Tennessee in the Battle 4 Atlantis tournament.
"They are a very physical and very well-coached team," said senior center John Bohannon. "Against NMSU we didn't play UTEP basketball. These couple of games coming up for us are going to help us show what kind of team we really are."
In their first three games, the Miners have struggled with the stricter fouling rules implemented by the NCAA. UTEP committed 41 fouls against New Mexico State in Las Cruces and struggled in the second half of their only exhibition game against Southeastern Oklahoma. Good guard play and UTEP's big men staying out of foul trouble are the keys for winning this game.
Javier Cortez may be reached at [email protected]
About the Contributor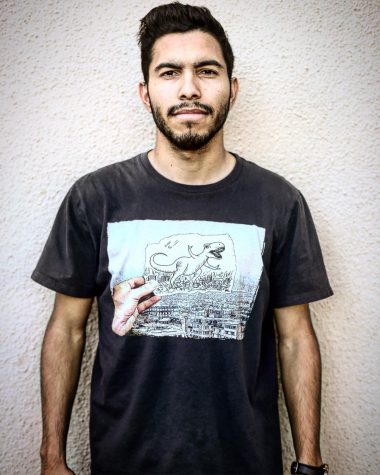 Javier Cortez, Staff Reporter
Javier Cortez is a staff reporter for The Prospector. He is a senior multimedia journalism major, with a minor in English Rhetoric.

Javier was born...