International athletes adjust to new setting
"We have great diversity...I think it helps them. They have someone that they can relate to." - Ewa Laskowska, women's basketball associate head coach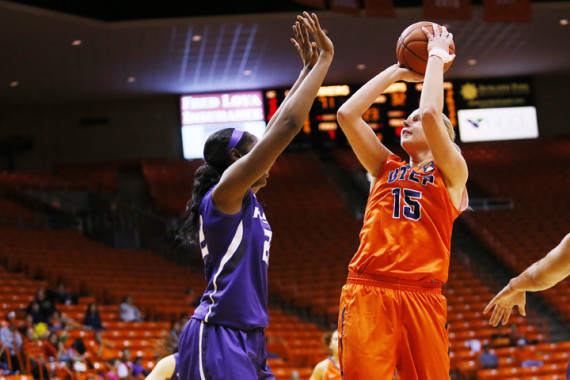 On a year-to-year basis, UTEP athletics might not have success as a whole, but one thing women's sports has a monopoly on is recruiting international players and doing it with great success.
In eight of the nine women's sports programs, there are a sprinkle of international players. So much so that UTEP has one of the most diverse athletics programs in the nation.
Being that UTEP is located in such close proximity to another country–so close that you can literally see Mexico–it's only fitting that UTEP has players all across the globe.
"I like it," said junior golfer Camino Sardinero. "I come from Spain, so there is no way I could do what I'm doing now (back home). I think it's a great opportunity that the university gives us a chance to play for them."
Sardinero is one of four international students in the golf team, along with seniors Emma Burman, Emma Edin and junior Nathalie Gallacher, who are all from Sweden.
Women's basketball also recruits a good number of European players, including sophomore forward Agata Drobowolska, who is one of two Polish players on the team–which has six European players. The other Polish teammate is junior forward Marta Oledzka.
"I really like El Paso," Dobrowolska said "I love the weather. The weather is great–it's not cold compared to back home. Overall, I love the program, the athletes, softball, football, everything. That's really nice to have all these athletes around, we're all like a nice huge family."
Unlike student athletes who are from the United States, international players have to deal with the long and sometimes painstaking process of playing college sports. One thing that helps is when you have coaches who know the process and understand the situation.
Tennis head coach Mark Roberts, who is from Durban, South Africa, and women's basketball associate head coach Ewa Laskowska, who is from Poland, both know and understand the recruiting process and what it takes to come to the United States and play collegiate sports.
"I think knowing the process makes it easy for me," Roberts said. "I did the exact same thing as them, I was recruited by a coach and came over as an international kid, so it has its benefits."
When a player comes from another country, the biggest change is culture and language. Learning how to assimilate into another culture is never easy.
"The important thing for them to understand is that it is a bit different," Laskowska said. "With our team we have great diversity, not just one international player but a few and I think that helps them. They have someone that they can relate to and our kids from the states do a great job with taking them in."
Many UTEP students have a strong connection with Mexico, due to the proximity of El Paso to Mexico and that unique blend of cultures helps some of these athletes.
"The fact that there are so many people from Mexico here, I felt that it was more similar to my culture," Sardinero said. "It also helps that there were three girls from Spain already playing on the team when I got here. So that really helped me. I didn't feel lonely at all knowing that someone from my country was here,"
Whether the players like the weather, have similar cultures, or have players from their own country playing at UTEP, nothing is more attractive than playing for a winning team.
"We all want to win and when you want to win, at the end of the day, all the differences we have come to be not important because we all want to win–so were going to do what we need to do," Laskowska said.
Javier Cortez may be reached at [email protected]
About the Contributor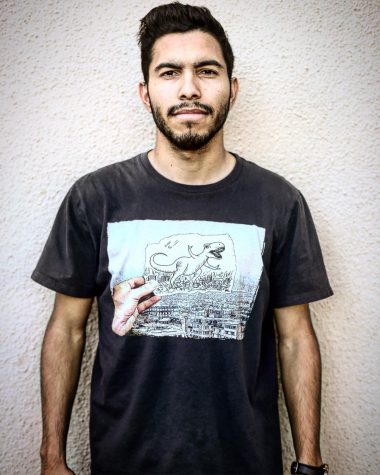 Javier Cortez, Staff Reporter
Javier Cortez is a staff reporter for The Prospector. He is a senior multimedia journalism major, with a minor in English Rhetoric.

Javier was born...