Holidays call for shopping and travel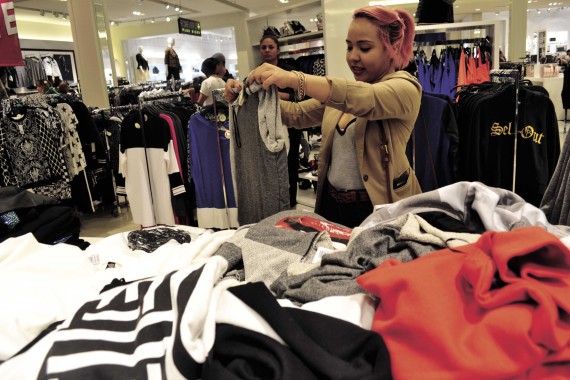 The first wave of holiday shopping promotions début as the Prospector announces the official Miner Picks for retail.
This year's choices for best shopping center are Cielo Vista Mall, the Outlet Mall of El Paso and Sunland Park Mall, ranking first through third respectively.
Within these shopping venues, Forever 21 took top place with Ross and Express trailing closely after.
"I agree with Forever 21 being the top store," said Amber Jipson, freshman dance major.  "Yeah, definitely Forever 21, everyone loves cute clothes at a low price."
UTEP students are gearing up for the veritable insanity that accompanies the shopping season heralded by Black Friday.
Jipson said that she has a few items in mind for the big holiday shopping rush and hopes to get some items after Thanksgiving. She has set her personal shopping budget at $500 but anticipates a few impulse buys for herself.
But not all students are keen on shopping and doorbusters.
"I'm not a fan of crowds or people," said Margarita Ortega, senior economics major.
Ortega opts for experience rather than retail items.  She hopes to gather friends for a trip to Cuba.
"I'm really more into traveling," Ortega said. "I'm not a materialistic person."
Whether buying experiences or items, the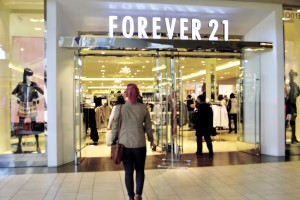 economic outlook of this holiday season is on a definite upswing.
According to reports from the U.S. Department of Commerce, the personal consumption expenditure increased by a tenth of a percent.  The nominal disposable personal income increased by half a percent. This, compared to last year, indicates an increase in the amount that shoppers are willing to spend on non-necessary items.
The National Retail Federation (NRF), an international trade organization, is predicting a positive growth in holiday shopping.
A recent NRF release forecasts a sales increase of 3.9 percent, which would raise retail sales for 2013 to $602.1 billion.  These numbers show hope that this year's Christmas sales will return with a growth rate higher than the 10-year average of 3.3 percent.
Despite this outlook, some are holding off until the very end to buy.
"I do go shopping, but it is mostly last minute," said Stephen Flores, senior psychology major.
Flores disagrees with the top retail stores and choses instead to shop at Target, hopefully to avoid the crowds.
Whether entering the madness of Black Friday or shopping from home on Cyber Monday, Miners have spoken and retail is in.
S. David Ramirez may be reached at [email protected]
About the Writer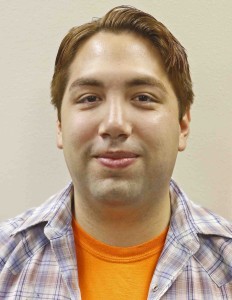 S. David Ramirez, Staff Reporter
S. David Ramirez is currently an English and American Literature major wrapping up his final year at UTEP.

He has written for the Lakefront, the Thing...