Coffee, a daily self-energy reboot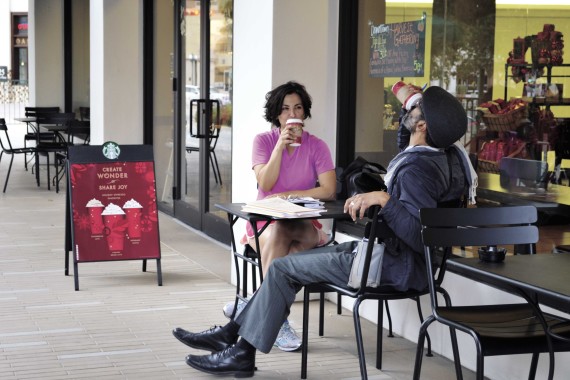 A good cup of joe in the morning is always a great way to start the day or reboot yourself from an exhausting one at school or work. At times, it is even essential.
According to the Prospector's Pick Award survey, students such as Nicole Font, a junior English major, prefer the giant coffee company over the rest of the offerings in town.
"Everywhere else tastes bad to me, I prefer the quality of Starbucks. Even with their higher prices, you get what you pay for," she said.
On average, Font said she spends roughly $15-$20 a week at Starbucks.
"And that's if I go easy. Sometimes, I like to also order a pastry or lunch Panini to keep me full so I can concentrate more."
A lot of students said they spend their time away from home visiting their local Starbucks, catching up on their reading and working on schoolwork.
One perk that students prefer is the Starbucks card—which could either be used physically or through an App version—that allows registered customers to receive free refills on coffee and teas, either hot or iced.  This is definitely a perk for students, who need to spend multiple hours tackling the many assignments they receive while in college. It periodically offers promos, which include free or half-priced free drinks and deductions on their food items.
Another reason why Font prefers Starbucks is for their  Wi-Fi experience.
"It's always working properly and is easily accessible," she said.  "I've had bad experiences with other free Wi-Fi coffee shops."
Among students favorite beverages are the caramel Frappuccino, white chocolate mocha and, a seasonal favorite, the peppermint mocha.
"The peppermint mocha is perfect for when the temperature drops and it gets chilly out." Font said.
The traditional brewed coffee is always in season, making it the preferred drink for college students.  Brewed coffee can be personalized with cream and sugar, and served either hot or iced.
Some other students, however, aren't as into the Starbucks hype as others.
Marcos Garcia, senior biology major, prefers to spend his time and money at places like Kinley's Coffeeand Tea House, which was voted second on the list.
"I like to support locally owned businesses.  Kinleys has a much more unique aesthetic and you can tell it's owned by people who actually base their lives here, and I like that," Garcia said. "Besides, the prices are decent and it's definitely smart to use your money wisely."
According to Garcia, supporting locally owned business is integral for our city, and Kinleys is a great place to do so as a UTEP student.
"It just doesn't have that corporate feel to it like Starbucks does.  I like that it's a coffee house for the people by the people. Everyone that goes in meets Kinley himself," Garcia said.
Coffee has become more than just a shot of caffeine. According to the National Coffee Association it has become a $30 billion-a-year national industry, resulting on a 83 percentage of adults consuming this beverage in 2012.
Jose Soto may be reached at [email protected]
About the Writer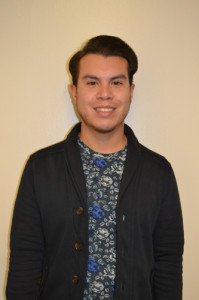 Jose Soto, Staff Reporter
Jose Soto is a multimedia journalism major with a minor in creative writing. He joined The Prospector team in November of 2013 as an entertainment reporter....