UTEP women's basketball routs Kansas State 84-39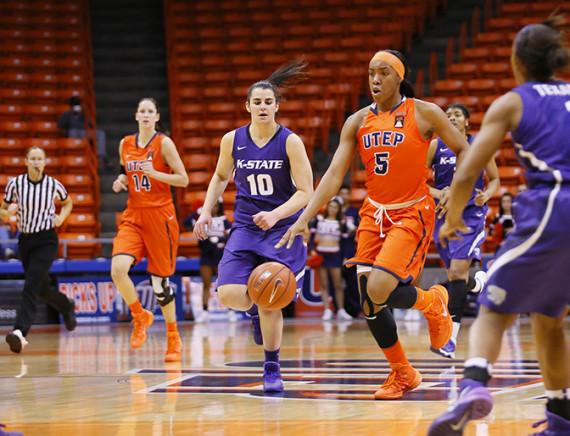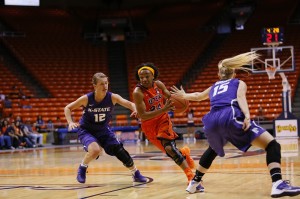 In their best defensive showing of the season, the Miners thumped the Kansas State Wildcats, 84-39, Saturday at the Don Haskins Center.
The Miners 45-point win came with many statistical achievements. The Miners forced 34 turnovers, which is their fifth most in school history.
Senior forward Kayla Thornton set the new school record for double-doubles in school history with 23. The 45-point win is the second largest margin of victory in school history.
"Those guys were really ready to play," said UTEP head coach Keitha Adams. "Their hearts were in it, the intensity level was great and they were all fired up to play today."
Last season the Miners played Kansas State in Manhattan, Kansas, in which the Miners pulled out a narrow 52-50 win. In Saturday's game, however, the defensive rebounding was the key to UTEP's win. They out rebounded the Wildcats 55-43.
"The rebounding part was my number one concern," Adams said. "If you give them (Kansas State), second or third opportunities you'll pay for it. I feel like rebounding is why we won the game, because we won the boards."
Forward Kayla Thornton led the team with 15 points and 11 rebounds. The double-double tonight gave her the soul record for double-doubles.
"I try every game to get a double-double," Thornton said. "When we get the rebounds we get the team going."
Despite UTEP's  84 points, they still only shot 32 percent from the floor and their turnover to assist ratio was 10 to 10. It was the Miners worst shooting percentage this season, and also their worst turnover to assist ratio.
The Miners can attribute their blow out win to a great start, which they started the game on a 13-0 run, holding the Wildcats to 6-30 shooting in the first half.
"We made adjustments on defense and we played a lot better. The girls were ready and knew what they had to do," said forward Kristine Vitola.
The Miners now move to 3-0 this season. Their next game is against Northern Arizona on Nov. 22 at the Don Haskins Center.
Javier Cortez may be reached at [email protected]
About the Contributor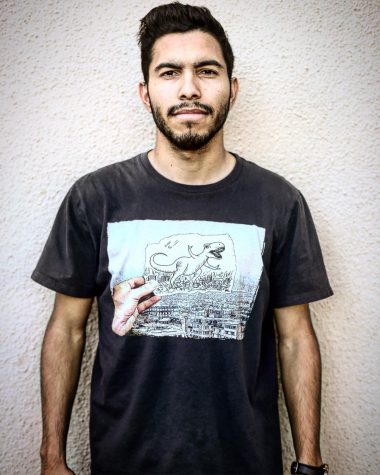 Javier Cortez, Staff Reporter
Javier Cortez is a staff reporter for The Prospector. He is a senior multimedia journalism major, with a minor in English Rhetoric.

Javier was born...