Miners top Golden Panthers 33-10 on senior night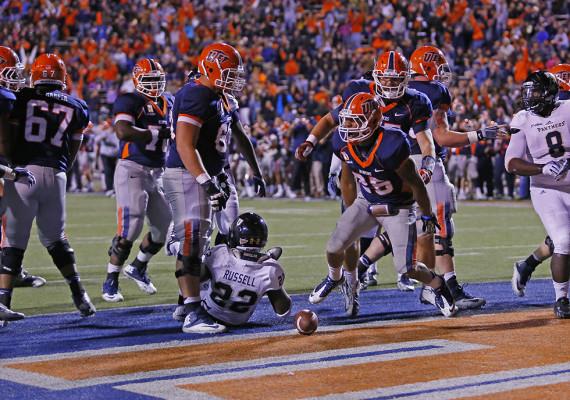 After a seven game losing streak the UTEP Miners defeated Florida International Golden Panthers 33-10 at the Sun Bowl to get their second win of the season, on senior night.
"The win feels awesome," said quarterback Blaire Sullivan. "I feel like it's been forever, with last season and how that turned out, and the New Mexico State win feels like it was forever ago. It's awesome and were ready to get two more."
There has been nothing easy about the football season, but tonight the Miners made easy work of the Panthers. For the seniors, getting a win in the home finale was the best way to go out.
"When you win like this there's really not much to say," said senior linebacker Horace Miller. "Everyone was pretty happy to go out with a win."
"It means a lot to the whole team, sending the seniors out with a win," said freshman quarterback Mack Leftwitch. "There are a lot of great guys in the senior class, and we wanted to make sure that they left the Sun Bowl winners."
The Miners played their best defensive game of the season, holding Florida International to 10 points and 200 total yards of offense. On offense, the Miners were led once again by their rushing attack and tallied 327 of 407 yards on the ground.
"I really appreciate those guys," said head coach Sean Kugler. "They've worked hard all year and I really wanted to see them go out as winners in the Sun Bowl. It meant a lot to me to see the guys walk off the turf as winners, I thought the seniors played great tonight."
Junior running back Nathan Jeffery had his first 100-yard game of the season. He gathered 133 yards, including a 54-yard touchdown run in the fourth quarter.
Besides Jeffery's performance, an impressive performance came from backup quarterback Blaire Sullivan, who rushed for 109 yards on eight carries.
The Miners produced a multitude of big plays; Autrey Golden's 60-yard kick return, Sullivan's 56 and 35 yard runs, Jordan Leslie 64-yard touchdown reception, Horace Miller's safety and lastly Jeffery's 54 yard touchdown run to cap off the win.
"It was a complete game from our offense, defense, and special teams," Kugler said. "I loved the energy that the team played with. They played with passion and that's not easy to do when your 1-8, I really felt that we did that."
Tonight's win marks UTEP's first home win of the season. Although the home schedule might have concluded, their season has not. The talk of the team after the win tonight was momentum and confidence.
"This definitely give us a lot of momentum," Leftwitch said. "We went out there and got a program win; run the ball, play good defense, and that will give us a lot of momentum going into the last two games."
The Miners are now 2-8 this season, and 1-5 in Conference USA.  The team will now head on the road for the last two weeks to play against Tulane on Nov. 23, and Middle Tennessee on Nov. 30.
"Any win helps build confidence," Kugler said. "Were hoping that builds into next week, were playing to excellent teams with Tulane and Middle Tennessee, who are both bowl eligible. We're looking to go out there and compete our best in both of those games."
Javier Cortez may be reached at [email protected]
About the Contributor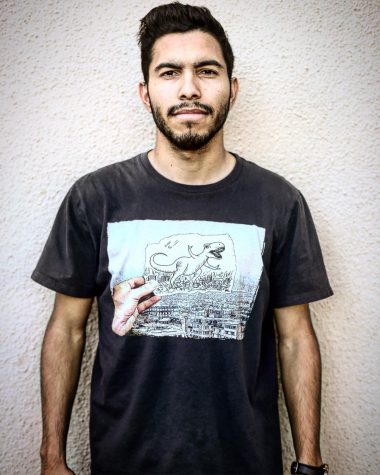 Javier Cortez, Staff Reporter
Javier Cortez is a staff reporter for The Prospector. He is a senior multimedia journalism major, with a minor in English Rhetoric.

Javier was born...