King Khan and The Shrines put on a 'soul revival' show at Tricky Falls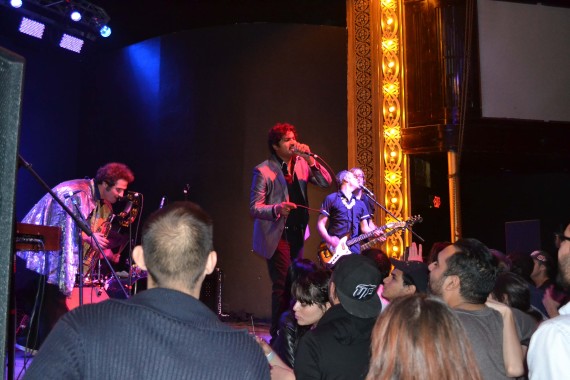 Tricky Falls held a mind-blowing, soulful show on Nov.12, hosting musical cult phenomenon King Khan and The Shrines, along with opening band Hellshovel—whose classic-rock approach set a seething tone for the night with their elaborative guitar solos and impressive hard yet melodic riffs.
The band was in town to promote its newest album, "Idle No More," which is named after an indigenous rights social movement. King Khan and The Shrines definitely heated things up inside the venue, despite the cold temperature outside.
King Khan and the Shrines joined together in Berlin in 1999, and since then has incorporated musicians from different countries, including French baritone saxophonist, Fred Roller, German tenor saxophonist, Ben Ra, and Chicago native and percussionist, Ron Streeter.
In 2008, the band released several records oversees as well as an American release with "What Is!?" King Khan and TheShrines has also played several noteworthy festivals such like Coachella, Sasquatch and South by Southwest (SXSW), the annual festival held in Austin.
The band took the stage at about a quarter after 11 and immediately immersed the crowd in their signature psychedelic-soul aesthetics, which prompted everyone to loosen up and dance the night away.  The night took on a nostalgic, yet contemporary tone as '60s soul and modern rock intertwined with flaring guitars, and the band jamming out with its two-man horn section. This impressively created an abundant sound, particularly when the baritone saxophonist blared through his instrument with much ardor.
The band members, dressed with flamboyant attire that included capes, caveman necklaces and wigs, descended into a set list, which included opening number "Born to Die," and "Picking Up The Trash." King Khan and his fellow band members decided to go amongst the crowd and join in a dance frenzy and created an uproar during "Take My Lady To Dinner" and "I Wanna Be A Girl," which wittingly played with the notion of transvestites, Their newest track ,"Bite My Tongue," slowed down the pace for just a while along with "Fool Like Me."
The placidness didn't last long as they continued on with their wild show. They eventually left the stage before the clock struck midnight,. however, after the crowd screamed and pleaded, the band returned for an encore.
King Khan, the front man and energetic driving force of the band, adorned himself in a luchador costume that was accompanied with a '70s afro style wig.  They played "Luckiest Man," followed by "No Regrets."
Eric Chavez, senior psychology major, who attended the show, described the show as "magical and a soul revival," and he's absolutely right.
Jose Soto may be reached at [email protected]
About the Contributor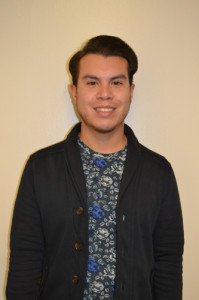 Jose Soto, Staff Reporter
Jose Soto is a multimedia journalism major with a minor in creative writing. He joined The Prospector team in November of 2013 as an entertainment reporter....