UTEP hosts FIU in final home game of 2013
Hang on for a minute...we're trying to find some more stories you might like.
After three weeks on the road, the UTEP football team is finally back home. On Nov. 16, the Miners will host the Florida International Golden Panthers in their final game of the season.
The Miners and Golden Panthers both stand at 1-8 and this game pits two teams looking for solace at the end of the season. The Miners are favorites for the first time in eight weeks since they played New Mexico State.
"Right now we're sitting at 1-8 and certainly not where we want to be, but it's reality," said head coach Sean Kugler. "We have a game coming up against Florida International that has the same record as us right now. If the two teams looked in the mirror, they would probably be staring at the same picture. The team that goes out there Saturday night and competes the hardest and commits the fewest mistakes will have the best chance to win that game."
Coming in with a 1-8 record, a win on Saturday will give the Golden Panthers their second conference win. Florida International's only win this season came against Southern Miss, which they won 24-23 on a late fourth-quarter field goal. Besides a close loss to UAB in mid-October, the Panthers have been blown out in every game. Their biggest loss came against Louisville, 72-0.
Offensively and defensively, the Golden Panthers rank in the bottom quarter of almost every major statistical category. At quarterback, the Panthers have used two sophomores throughout the year–Jake Medlock and E.J. Hilliard. FIU doesn't have any primary offensive players so throughout the game the Miners may see many running backs, receivers and possibly two quarterbacks.
While the Miners are similar in record, they have similar statistics as well. UTEP has one of the worst defenses and overall offenses in the nation. Where the Miners differ from the Panthers is in its rushing attack.UTEP ranks in the top half in the country in rushing yards per game. Freshman running back Aaron Jones is the go-to back for the Miners, leading the team with 811 yards and averaging 5.2 yards per carry.
The biggest storyline for the Miners the past two weeks is the change in quarterback. After a bad showing against Texas A&M, sophomore quarterback Blaire Sullivan was benched and third-string quarterback Garrett Simpson was bypassed by redshirt freshman Mack Leftwich. Much controversy ensued as he gave up his redshirt season to play in the last four games of the season.
In Leftwich's first start, the freshman quarterback went 14 for 20 for 128 yards for one touchdown and one interception. Most notably, however, he was sacked eight times in the 41-7 loss to North Texas. Although Leftwich didn't light up the scoreboard, coach Kugler was impressed with his freshman quarterback.
"Any quarterback under those circumstances is already facing a difficult battle, but it didn't faze him. He kept competing and he'll continue to do that," Kugler said. "I was nothing but pleased with his efforts."
With last week's loss to North Texas, the Miners have now lost seven straight games, which is their longest losing streak since their 2-11 season in 2003.
Although they lost three of their first four games, the Miners were competitive in each game, but the combined score of their last three games is 143-21 in favor of their opponents. With a loss on Saturday, the Miners will have their longest losing streak in 20 years.
The Miners might not be playing for a possible bowl bid or chance at a conference championship, but winning the home finale and sending the seniors out in style would bring a light to what has been a dark season.
"I know it's been tough for those guys. It's been tough for all of us, but those guys in particular, I want to see the seniors go out in style. I'd love to see them walk off the Sun Bowl field for the last time with a victory," Kugler said. "I think it's important that the fans come out and support these seniors. Even though the results haven't been the best for them, they have been working hard and they deserve to go out as winners. We're going to try to do everything we can to make that possible."
Javier Cortez may be reacheda at [email protected]

About the Writer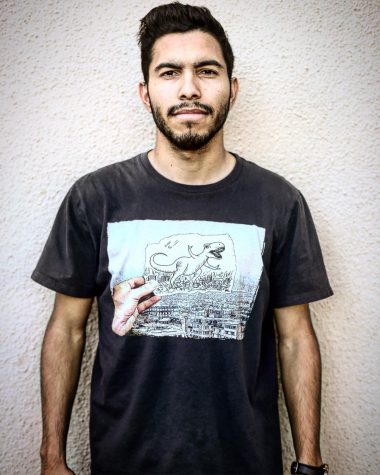 Javier Cortez, Staff Reporter
Javier Cortez is a staff reporter for The Prospector. He is a senior multimedia journalism major, with a minor in English Rhetoric.

Javier was born...