Taste of El Paso will aim to please your palate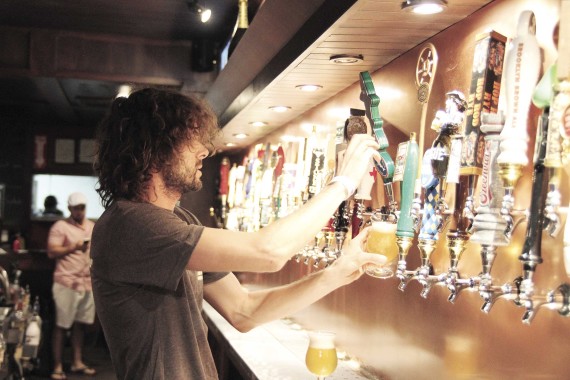 El Paso, an exemplary example of fusion and diversity, will host its annual Taste of El Paso at 6 p.m., Nov. 13-14 at the Judson F. Williams Convention Center. Providing a one-of-a-kind experience, 12 of El Paso's finest restaurants and three local dessert shops will be featured, all under the same roof.
According to Veronica Hernandez, live events manager for KLAQ and KISS FM, the restaurants were chosen by a committee of people who produce the event.
"We wanted to make sure that our selection process included a wide variety of cuisine that conveyed the diversity of the city of El Paso," Hernandez said.
The restaurants selected this year were Red Mountain Bistro, Julio's Café Corona, SuZu, Garufa Argentinian Restaurant, The Garden, Nuovo Cappetto, Mesa Street, Pelican's Steak and Seafood, The Luchador, Pho Tre Bien, Magic Bistro and The Hoppy Monk.
"This is one of my favorite events of the entire year," Hernandez said. "I think that this is a great way for the El Paso community to experience the great cuisine we have in the market. We are very lucky to have such great local restaurants that focus highly on great food."
Sponsored by Hoy Fox Dealer's of El Paso, El Paso Electric, Teacher's Federal Credit Union, Sun Metro and Johnson Jewelers, Taste of El Paso will also provide desserts by local establishments Sweet Addiction, The Pastry Chef and Belle Sucre Bakery.
"It's a great way to get to know the finest restaurants of El Paso without having to pay for it all," said Lauren Pinson, senior communication studies major. "A lot of the dishes are culturally specific and that's a great way to branch out of your normal dishes.  The beer pairing is also a way for people to sample beers they normally wouldn't buy."
One addition to this year's event is a cocktail hour that will begin at 5 p.m. at the Convention Center's lobby, with live soft jazz as entertainment.
Each guest will get the chance to receive a goodie bag provided by Johnson Jewelers, which will include the official Taste of El Paso program along with a name plate, which will allow those guests to choose their seat of choice. Guests will partake in the city's best dining experience by making their way through the samples.
Each ticket includes 12 dinner samples—paired with craft beer or a wine tasting and three dessert samples along with iced tea or coffee.
Tickets are $60 and may be purchased at tickemaster.com. For group sales or information on Taste of El Paso tickets call the Plaza Theatre Box Office at 231-1100. For more information, visit klaq.com/tasteofelpaso2013.
Jose Soto may be reached at [email protected]
About the Contributor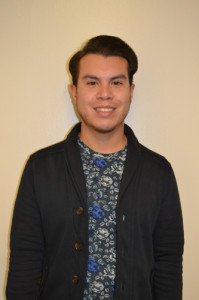 Jose Soto, Staff Reporter
Jose Soto is a multimedia journalism major with a minor in creative writing. He joined The Prospector team in November of 2013 as an entertainment reporter....