206th edition of the Battle of I-10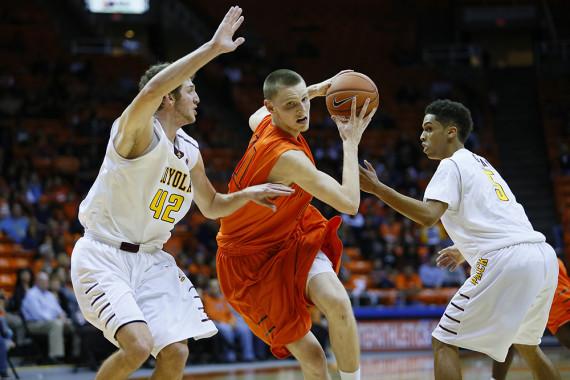 After an easy routing of the Loyola New Orleans Wolfpack on Nov. 9, the Miners are heading to Las Cruces to face their rivals the New Mexico State Aggies on Nov. 15.
This game is one of the most anticipated UTEP-NMSU games in recent history. Both teams are coming in with high expectations and have aspirations to earn a berth to the NCAA Tournament.
One thing that stands out for both teams is their impressive height in the front court. UTEP comes in with  6-foot-11-inch senior forward/center John Bohannon and 7-foot-1-inch freshman center Matt Willms. Not many teams in the nation can matchup with UTEP's height except for New Mexico State.
The Aggies come in with two heavyweights down low, Sim Bhullar at 7 feet, 5 inches and his younger brother Tanveer Bhullar at 7 feet, 3 inches, are as big as it gets in college basketball and both weigh over 300 pounds.
"They have a lot of size. We're going to have to front the post. they are very tall, so we have to keep them out of the post as much as we can," Willms said. "Last Saturday's game was a great win to start for us, but we're going to keep getting better, and this week in practice we've been getting after it. We going to put in things and keep working hard, and I feel like were going to be ready."
The Battle of I-10 is more magnified when both basketball teams go head- to-head. Within the last few years, the Miners and Aggies have had some thrilling finishes and a close margin of victories.
Last year the Miners went 1-1 against the Aggies, winning 55-54 at home, then losing 55-51 in Las Cruces. Junior forward Julian Washburn wants to come home from Las Cruces with a win more than anything.
"When we play them (NMSU), we're going to have to play a lot better," Washburn said. "They're bigger than us inside, but we have bigger guards.We're going to have to run and play to our advantage. If we do those things we'll win."
Washburn also said the rivalry means a lot to him and this year he hopes the Miners win both games.
"Every year I've been here we've split one and one. I just want to win both games for the city of El Paso. I feel like they really deserve it and that's our mentality. We want to blow them out." Washburn said.
Whereas the Miners have only had two games to prepare for a solid opponent in New Mexico State, by the time the Aggies host the Miners on Saturday, it will be New Mexico State's fourth game this season. Head coach Tim Floyd said it's important to havesome quality games under your belt when you face a tough opponent such as the Aggies.
"New Mexico State has been in the NCAA tournament the past couple of years and they have the majority of their guys returning," Floyd said. "This will be a first for this basketball team–going on the road, which is never an easy thing–I would say that we're going to have to get better over the course of this week to have a shot over there."
Like many great rivalries, the Battle of I-10 goes way back, beginning in 1914 and this Nov. 8 meeting will mark the 206th time these two schools have played each other. What makes each game so interesting is the narrow head-to-head record–the Aggies lead 103-102 (depending on the source) and each game has the implications of someone taking the lead or tying the series.
A win for UTEP will once again tie the series and give the Miners the opportunity to take the series lead at home on Nov. 23 at the Don Haskins Center.
Javier Cortez may be reached at [email protected]
About the Writer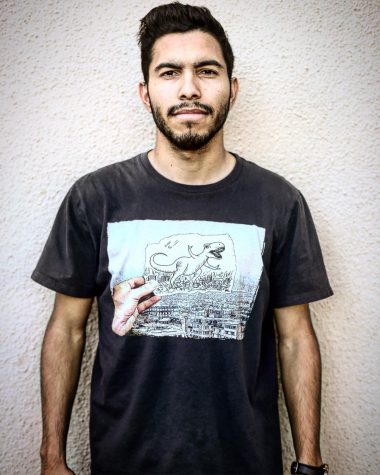 Javier Cortez, Staff Reporter
Javier Cortez is a staff reporter for The Prospector. He is a senior multimedia journalism major, with a minor in English Rhetoric.

Javier was born...