Redskins: The somehow debatable topic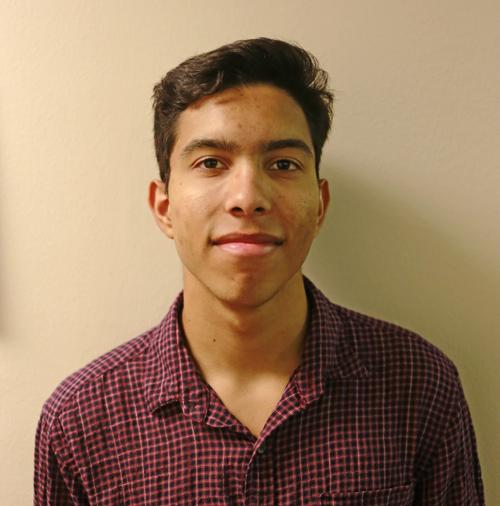 Hang on for a minute...we're trying to find some more stories you might like.
What if there were sports teams called the Mississippi Coons, the Los Angeles Spics or the Oklahoma City White Devils. If these were the names of actual sports teams, there would be no debate as to whether or not to change their names. The same should go for a team like the Washington Redskins, but somehow that is not the case.
The fact that we're still having this debate in 2013 is indicative to how Native Americans have been treated in this country–constantly pushed over, treated unfairly and pushed aside in history.
Brief History
In 1933, co-owner George Preston Marshall changed the team name to the Washington Redskins, prior to that they were called the Washington Braves. More important than knowing the specifics of the name change; you should know more about the man who changed the name.
George Preston Marshall was openly a racist; it's been well documented and not even debatable. It took him 30 years before he signed his first black player, and for years he refused to integrate the Redskins. It took an ultimatum by Attorney General Robert F. Kennedy for Marshall to sign a black player.
This guy was such a narcissistic racist when he set up his foundation (in his name) that no money was to ever be put toward support of racial integration in any form. The fact that he was inducted into the NFL Pro Football Hall of Fame is an absolute disgrace and black mark on the NFL.
A Redskin
The origin and initial meaning of the word is debatable, whether it had an initial negative connotation is not a consensus. What you can't debate is the negative connotation it has gained over time. As put by Oxford Dictionaries; "Through a process that in linguistics is called pejoration, by which a neutral term acquires an unfavorable connotation or denotation, redskin lost its neutral, accurate descriptive sense and became a term of disparagement."
Intentions are irrelevant
George Preston Marshall was racist and prejudiced toward black people, and most likely every other minority of his time. Maybe his intention wasn't to insult or bring down Native Americans, but that's beside the point. To not understand what the word means is not an excuse to use it, and changing the definition of the word is absurd. Giving your own definition to something gives no meaning to the actual word–there's a book that give meanings to words and it's called a dictionary.
Undebatable meaning, Undebatable apathy
Like I said, the negative connotation in the word redskin is undebatable, but the lack of outrage from the public and Native Americans is undebatable as well. There have been protests about the name for decades, but not from a large supporting group of Native Americans. Most people don't find the name racist and most simply don't care. In a broader sense, the public cares less and knows less.
Earlier this year, the Associated Press-GFK Poll found that 79 percent of Redskin fans were in favor of keeping the name. The Washington Post conducted a phone survey, where 66 percent of the respondents were in favor of keeping the name. The statistics might vary, but the statistics are always in favor of keeping the same name.
Finals Sentiments
At the end of the day, what this debate really reveals is the apathy the citizens of the U.S. have toward Native Americans and their history. For some reason, injustice towards Native Americans is completely glossed over in this country and it starts from a very young age. Remember the day when you learned about Columbus Day in elementary school, and how he and his fellow Spaniards shared and exchanged food with the natives and all those jolly things. Somehow the part about genocide never came up as well as about the Indian Removal Act.
We know about the Civil Rights Movement in the 1950s and 60s. We know about the Chicano Movement and LULAC. The reasons why we know this is because Mexican Americans and African Americans don't forget their history, and assimilate into white culture. Supplanting your history and culture with another is not a good thing, and that's why you will never see such blatant racism toward Mexican Americans and African Americans anymore without it being called out.
The fact that this debate has been going on for decades and still the majority of people support keeping the name shows how good this country is at the "de-culturalization" of Native Americans. Native Americans' apathy toward the name has nothing do with the meaning, but more to do with prevalence of modern-day racism.
Modern-day racism denigrates the history of minority cultures through the use of denial and planting negative connotations around anyone who perpetuates history that is not politically correct. How can a group of people argue or fight a cause when they don't know their history?
There will never be a team called the Compton Niggers, but there is a team called the Washington Redskins.
Javier Cortez may be reached at [email protected]

About the Writer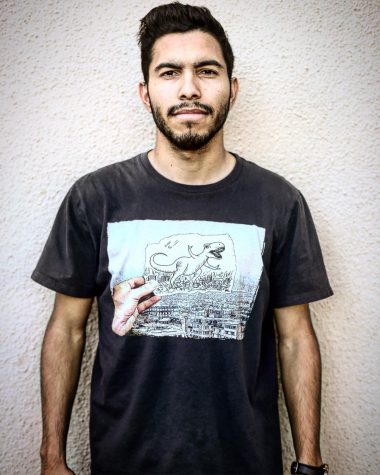 Javier Cortez, Staff Reporter
Javier Cortez is a staff reporter for The Prospector. He is a senior multimedia journalism major, with a minor in English Rhetoric.

Javier was born...