Moving on after adversity
"It doesn't matter who we play. I don't think we really care who we got in the conference, we're just trying to win." -McKenzie Moore, junior guard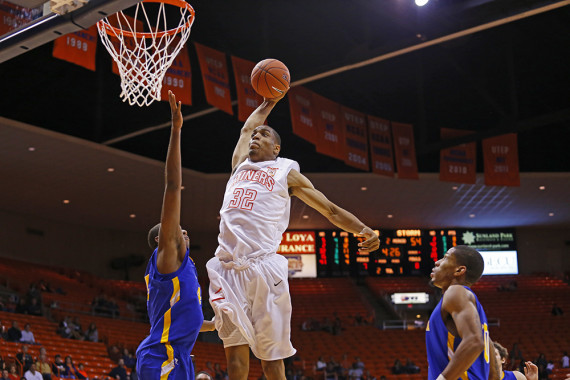 Over the summer, the Miners lost, then received and then lost again. Freshman forward Twymond Howard is gone after one year and nearly no playing time. The same goes for senior forward Malcolm Moore and sophomore Chris Washburn, who left after some controversy involving a bar fight.
As bad as this was for the team, things were still on an upswing because of one highly touted recruit–Isaac Hamilton, who was the first ever five-star recruit to sign a letter of intent at UTEP. This shocked most of the nation and El Paso. It almost seemed too good to be true–and it was. Hamilton left UTEP before even showing up in a highly publicized dispute between him and head coach Tim Floyd. As of now Hamilton is a UCLA Bruin.
"The summer is gone, it's history," Floyd said. "We lost players that we were counting on that made commitments to us and commitments don't mean much to some people."
Despite players coming and going, coach Floyd has put together a talented squad for this 2013-14 campaign. UTEP will rely on senior forward/center John Bohannon and junior guard/forward Julian Washburn (older brother of Chris Washburn), who are the two leading scorers from last year's team.
The Miners will have one of the strongest front courts in Conference USA and the nation. They have depth and height. John Bohannon (6 feet, 11 inches) and Matt Willms (7 feet, 1 inch) will be one of the tallest forward/center combinations in all of college basketball. Freshman forward Vincent Hunter will be the player to watch over the course of the season. At the orange and white scrimmage and the Miners' exhibition game, the El Paso fans got a taste of what Hunter could provide, like big dunks and creating breakaways for the team.
At the guard position, the Miners will have to replace seniors Jacques Streeter and Konner Tucker. Depth and lack of experience in that position could be an obstacle for the team over the course of the season.
Transfer guard Tevin Caldwell, who graduated from Americas High School, is trying to come out and work hard every day.
"I feel I can bring energy," Caldwell said. "Once I go in, the pace will never drop. I want it to go higher or be the same, and I feel I can bring that for coach Floyd."
This year Conference USA has been revamped, with teams coming in and out of the equation. Most notably Memphis, Houston and Central Florida are leaving, which means Conference USA took a step backward in terms of quality teams.
"We have some good teams coming in. We obviously lost Memphis, but that's okay," said junior guard McKenzie Moore. "It doesn't matter who we play. I don't think we really care who we got in the conference, we're just trying to win."
The Miners might face an easier conference schedule, but they will be in one of the best tournaments in college basketball. From Nov. 28-30, the Miners will be in the Bahamas for the Battle 4 Atlantis tournament. UTEP will open the tournament against Tennessee, then play the winner or loser of the Xavier/Iowa game. Depending on the outcome, they will play Kansas, Wake Forest, Villanova or USC.
"It's a great tournament," Willms said. "Hopefully we can go to the finals and play Kansas, so I can play against my fellow Canadian (Andrew Wiggins)."
At the end of the season, the Miners will be looking to play in the Conference USA championship. With the tournament returning to El Paso, the Miners will be one of the favorites to win the conference and tournament this year.
"Were committed to this group and this group is working hard," Floyd said. "We won't sell them short and we're going to see what they end up doing. We want them to come out here and play hard every day."
Javier Cortez may be reached at [email protected]
About the Contributor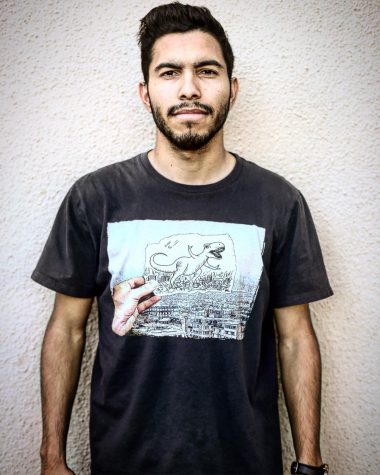 Javier Cortez, Staff Reporter
Javier Cortez is a staff reporter for The Prospector. He is a senior multimedia journalism major, with a minor in English Rhetoric.

Javier was born...