Miners face division leader North Texas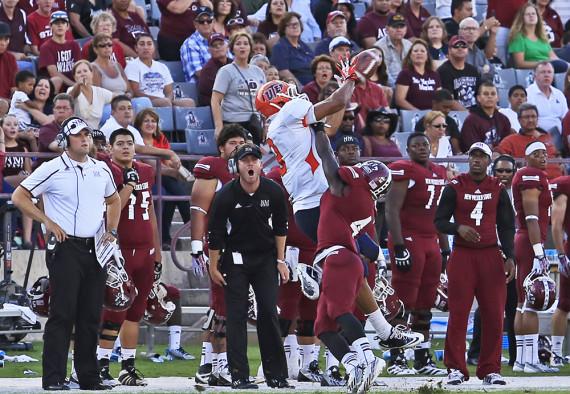 For the first time since 1980, the UTEP football team will face off against the North Texas Mean Green Eagles on Nov. 9 at the Apogee Stadium in Denton, Texas.
This game will be the first time both teams have played each other in 33 seasons, and UTEP has a 1-7-2 record against North Texas. From 1953 to 1966, the Miners and the Mean Green played each other every year before North Texas left to the Missouri Valley Conference.
Both teams are at different situations in their season. The Miners just came off their worst loss, losing to No. 12 Texas A&M, 57-7, marking their sixth-straight loss.
"I thought that the defense competed well all night. That was a floodgate in the second quarter when we had three turnovers in a row and they scored 20 points off them," said head coach Sean Kugler. "Being such a talented team as they are, they took advantage and scored 20 points off them, but it was our own fault."
North Texas just came off their biggest conference win of the season and fourth straight-win of the season. They beat the Rice Owls, 28-16, to take a share of the C-USA West Division lead with Rice and Tulane.
"(North Texas) have done a great job. They are a senior-based team, especially on defense," Kugler said. "They play really good defense, they run the ball efficiently on offense and don't make a lot of mistakes."
North Texas is 6-3 this season, with third-year head coach Dan McCarney leading the way and having his best season thus far in Denton. Despite a tough schedule, McCarney has kept the Mean Green in the race for the Conference USA Championship and has exceeded expectations.
Senior quarterback Derek Thompson leads the offense with a steady and balanced attack. The Mean Green doesn't have a strong suit, but has depth in the running and passing game. On Nov. 9, the Miners will see a multitude of running backs with senior running back Brandin Byrd leading the way.
The North Texas defense has a formidable pass rush and a solid secondary. The team has six players with at least one interception. They also have 12 players who have recorded at least one sack. Overall, North Texas has the 20th-best defense in the nation in points per game out of 125 teams.
"Their quarterback has a 67 percent completion rate. They move the ball down the field, they are very efficient and balanced. They are probably playing the best football team in our conference right now," Kugler said. "We had too many turnovers and too many three-and-outs on offense, so we need to correct that as soon as possible."
For UTEP, things keep getting worse, with the season-ending injury to starting quarterback Jameill Showers, the Miners' offense has become completely stagnant. UTEP will have to rely on freshman running back Aaron Jones, who is first in Conference USA in rushing yards with 805 yards.
Sophomore quarterback Blaire Sullivan will have his hands full this week with the best defense in Conference USA. He had his first snaps of the season against Texas A&M. He threw three interceptions, and only had nine completions out of 17 pass attempts, cumulating with a total of 71 yards.
Although North Texas does not have the most impressive offense the Miners have faced, their balanced attack will pose problems for UTEP's defense. The Miners statistically have one of the worst rush defenses in the nation, but last week the Aggies exposed the lack of experience in the UTEP's secondary. Texas A&M scored on wide-open touchdown passes and took advantage of miscommunication in the UTEP defense.
The Miners are in the midst of their toughest schedule, playing five of their last six on the road and have dealt with a string of bad luck, but according to Kugler one thing the Miners won't lack is effort. Despite their 50-point loss to the Aggies last week, UTEP was praised for its effort throughout the game.
With another loss this weekend, the Miners will have the longest losing streak the team has faced since 2003. Win or lose, the Miners will have one positive after facing North Texas—they're going home. This is UTEP's third-straight road game before they play their last home game Nov. 16 against Florida International.
Javier Cortez may be reached at [email protected]
About the Writer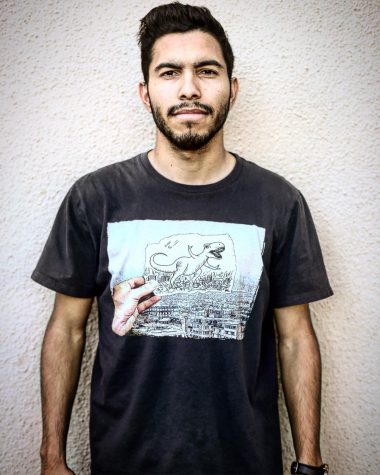 Javier Cortez, Staff Reporter
Javier Cortez is a staff reporter for The Prospector. He is a senior multimedia journalism major, with a minor in English Rhetoric.

Javier was born...