Building around a solid team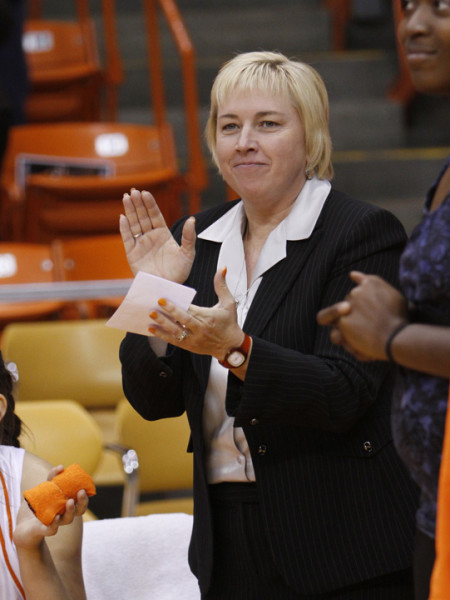 Keitha Adams, Guest Column
November 5, 2013
Basketball season is back and we are really excited to get this year started. We have put in a lot of work and will just continue to take it one day at a time.
We would really like to make a good run this year and get back into the NCAA Tournament. We'd love to obtain a championship in our conference. Those things are the ultimate experience for a college basketball player, and if you talk to anybody, that is their goal.
I want our fans to know that we take a lot of pride in how we play this game. The game has been good to us, and we need to be good teammates, have good chemistry and be sisters. It's really important that for our players the team comes first, and that they take care of one another.
We are healthy, which feels great. We have Kristine Vitola and Jenzel Nash back on the court after missing last year with ACLs. Overall we have a very solid nucleus of returnees and we are putting a lot of pressure on them at practice. We want them to be the first ones on the floor, to do everything right.
We have seven newcomers and we want them to be able to watch our returnees and learn how to do things the right way.
We are really excited about having two players from El Paso who will be on the floor for us in Stacie Telles and Kayla Thornton.
We've received great support over the years from El Paso in my 12 years. I'd really like to encourage anyone who hasn't been to one of our games to check us out. We work very hard to put a good product on the court and our marketing staff does a great job of making our fans a part of the experience through different promotions.
We hope that you're as excited as we are about the year, and look forward to seeing you at The Don Haskins Center this season!
Keitha Adams is the head coach of the UTEP women's basketball team.