Aiming for a conference title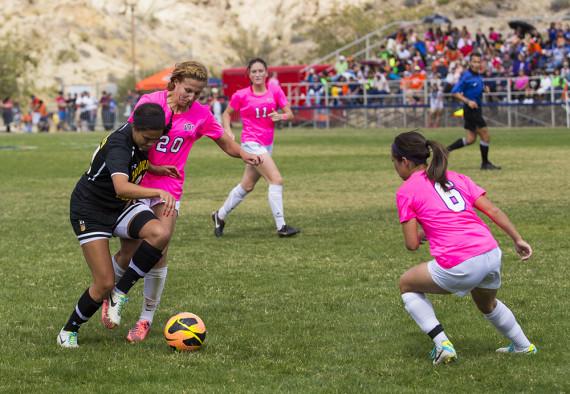 After falling 2-1 to North Texas on the road, the UTEP women's soccer team looks to turn the page as they prepare for the 2013 Conference USA Women's Soccer Championship on Nov. 4-10 in Houston, Texas.
The Miners will make their first appearance in the conference tournament since they reached the final in 2011 and failed to make the field in 2012.
UTEP, who finished third overall in the West Division, will face the second-place team from the East Division the East Carolina Pirates in the quarterfinals at 10 a.m. on Nov. 6. The semifinals will be played on Nov. 10 and the final on Nov. 12.
"We played them last year and they are a good team," said senior forward Azia Nicholson. "We know that they are good in the air. They usually play a 4-5-1, so they'll probably try to counter-attack, which we can counter by keeping possession of the ball."
Head coach Kevin Cross said that the Pirates have a strong team defensively and on set pieces, which makes their rival dangerous.
East Carolina comes into the tournament having won four of their last five games. The newly found success for the Pirates is due to two of their players who have made a difference.
Sophomore goalkeeper Saundra Baron has allowed only four goals in the last five games, including two shutouts against Florida Atlantic and Southern Mississippi. While on the attack, sophomore Kendall Frey has scored four goals in the last five games for the Pirates, including three game-winning goals to help the Pirates climb to the second spot in the East Division.
The Miners come into the tournament having won three of their last four games. Their loss was in the final game of the regular season to North Texas, but the players feel that their mistakes could be easily mended before facing East Carolina.
"It was a tough game, we couldn't really develop our game and tactically we could've been better," said senior defender Tori Martyn. "It's just something to learn from and we need to learn to adapt, which I think is the most important aspect we are taking from this game."
Looking back, the team feels proud of turning things around after a disappointing 2012 season, but they are still looking to make a run for the conference title.
"We finished third place out of 16 teams. Our primary goal was to get back into the tournament and we did," Cross said. "We have been taking it game by game, I think that's how we were able to find success. We beat the number one team in our conference, so I think we can beat anyone when we play at our best."
If the Miners defeat the Pirates, they will most likely have a rematch with regular season champions Colorado College, the team the Miners defeated 2-1 on Oct. 27.
"We are pumped. The first game was great and we feel like we can beat them again. We need to play hard and play as a team and we can get far in this tournament," said freshman midfielder Aleah Davis. "If we were to get to the final, it's going to be awesome for our seniors to leave on a really good note, regardless if we win or lose as long as we come out there and give it our all, they are going to leave on a good note."
Five seniors are on their final stretch of their collegiate career and want to make the most out of it: defenders Martyn and Kenah Linger, midfielder Gina Soto and forwards Nicholson and Jade Babcock hope to play at least three more games.
"It definitely puts a lot more pressure on us, but it also makes it more worthwhile knowing that any of these games could be your last," Nicholson said. "We just want to play our hearts out and put it all out there in the field and hope for the best. We want to take it one game at a time, but we really feel that we can make a good run in the tournament."
Edwin Delgado may be reached at the [email protected]
About the Writer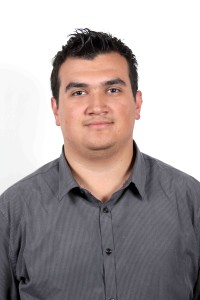 Edwin Delgado, Sports Editor
Edwin is a senior  multimedia journalism major who came  to The Prospector in May of 2012 as a correspondent. He became the sports editor starting the...