Second half surge helps Miners top Savage Storm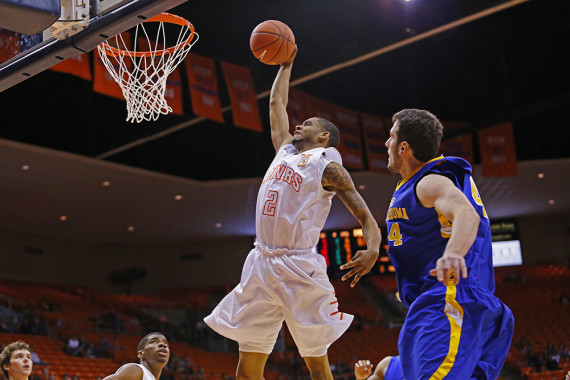 After a rough start the UTEP men's basketball team turned things around and defeated Southeast Oklahoma State 91-63 at the Don Haskins Center on Nov. 2 in their first exhibition game of the season.
At the beginning of the game was riddle with fouls, freshmen Jake Flaggert and Matt Willms both picked up three fouls and had to sit most of the first half.
"It was tough the first game, I didn't know what to think," said Willms. "I was getting mad at myself, but the coaches told me to keep taking it play by play. Then I got back out there and the fouls starting going away."
At the half the Miners led the Savage Storm 37-30, head coach Tim Floyd talked about the Miners first half struggles that contributed to a closely contested first game.
"There were things we could get better at," said Floyd. "There were too many post touches, we fronted the post some, but they threw it over the top of us and we didn't have great back side help during stretches. We didn't execute for a stretch out of our primary offense, were trying to play fast, and some nights you do it better than others."
In the second half the Miners turned up there defensive intensity. The Miners outscored Southeast Oklahoma State by 21 points (54-33). In total the Miners created 22 turnovers.
At the end of the game the Miners put on a show for the fans. It was dunk after dunk after dunk in the last eight minutes of the game, with Matt Willms, Vince Hunter, and Jalen Ragland getting in on the action.
At the end of the day Floyd was humble about the victory, knowing how limited Southeast Oklahoma State was in players and talent.
"That team we were playing didn't have any of their guards, the point guard, there small forward were all hurt," Floyd said. "Obviously we played a team that was out manned. They don't have the talent of Tennessee, Xavier, Villanova, Kansas or other people we got on the schedule. We recognize that,"
The Miners are done with there make shift preseason, and will officially start there season on Nov. 9 against the Loyola New Orleans Wolfpack at the Don Haskins Center before taking on rivals New Mexico State on Nov. 15 in Las Cruces.
Javier Cortez may be reached at [email protected]
About the Contributor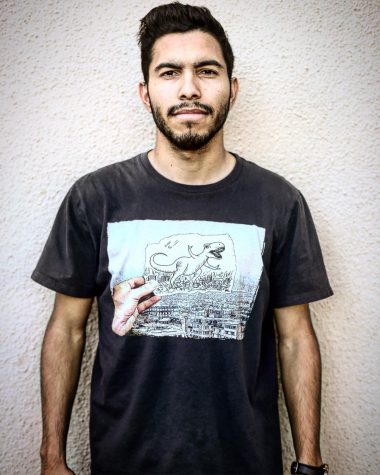 Javier Cortez, Staff Reporter
Javier Cortez is a staff reporter for The Prospector. He is a senior multimedia journalism major, with a minor in English Rhetoric.

Javier was born...