Miners up against Manziel and Texas A&M Aggies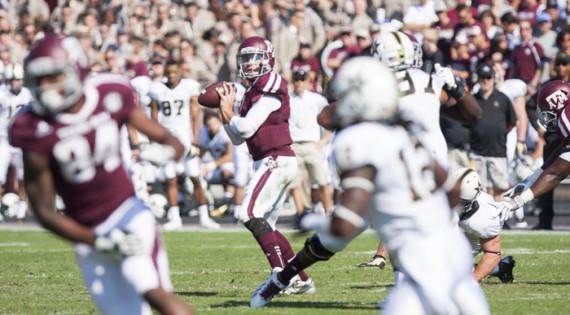 The Miners, 1-6, will face the toughest challenge of the season yet on Nov. 2 when they travel to College Station, Texas to take on the 12th-ranked team in the nation, the Texas A&M Aggies.
Texas A&M is the only nationally ranked team the Miners will face this season and their first ranked team since opening their 2012 season against then fourth-ranked Oklahoma Sooners.
The Miners have lost five straight games and are coming off their biggest loss of the season against Rice on Oct. 26.
The Miners lost by 38 points, which is not only their biggest loss in points, but also biggest loss in personnel.
During the game, junior quarterback Jameill Showers left the game with a shoulder injury, fullback Darrin Laufasa suffered an ankle injury and corner back Adrian James suffered a leg injury.
"We suffered a difficult loss on Saturday, not only because of the result, but because of the key players we lost to injuries," said head coach Sean Kugler. "Depth will be a huge issue for us and we don't have a lot of options."
Showers' shoulder separation injury will not only keep him out for the game against the Aggies, but will also keep him out the rest of the season. Laufasa and James are also expected to miss extended periods of time.
The Miners will have to depend on sophomore quarterback Blaire Sullivan and freshman running back Aaron Jones to lead an offense that had only 20 points of offense in their last two games. Jones is coming off a career-high performance in rushing yards, tallying 186 yards on 29 carries against Rice.
"Blaire Sullivan will be our starting quarterback from this point on," Kugler said. "He will also do some option-type plays just like Showers."
Jones leads Conference USA in rushing yards with 743 yards, and is one of the leaders in in the nation among freshmen. Throughout the season, Jones has been the most dependable part of the Miners offense. With Showers out of the game, it's almost a certainty that the passing game will be non-existent.
The UTEP defense will have to contend with all of Texas A&M's offensive components. The Aggies rank fourth in points per game at 48 and third in total offense, averaging 584.9 total yards. This game will pit one of the best offenses in the nation against one of the worst defenses in the nation.
"There's a lot to prepare for.  Individually, Johnny Manziel is a special player.  There's a lot of things that he does that you don't coach.  He has a natural God-given ability to play football," Kugler said. "When things aren't there, he can make things happen, probably more so than anybody I've seen.  He's a special player.  We'll have our hands full, just like everybody else has had their hands full with him."
Texas A&M's offense is full of big playmakers starting with sophomore quarterback Johnny Manziel, the reigning Heisman trophy winner. Manziel leads the team in passing and rushing yards and ranks fifth in the nation in passing yards.
Senior running back Ben Malena, along with Manziel, leads the rushing attack for the Aggies. Malena leads the team in plays from scrimmage and rushing touchdowns.
In the passing game, sophomore wide receiver Mike Evans is the Aggies' biggest vertical threat. Through eight games he has eclipsed the 1,000-yard mark in receiving and ranks second in the nation in receiving yards, fifth in the nation in yards per catch and third in the nation in receiving touchdowns.
"To say we've got our work cut out for us is an understatement." Kugler said. "We're going to have to play our best and be mistake-free to even have a chance to be in this game. That's not sugar coating it."
Coming into this game, the Miners are big underdogs and the Aggies are a 46-point favorite at home. The Miners are in the toughest part of their schedule and wins are going to be hard to come by.
A seventh loss will ensure that the Miners will end their season on Nov. 30 in Murfreesboro, Tenn., against Middle Tennessee State.
Javier Cortez may be reached at [email protected]
About the Contributor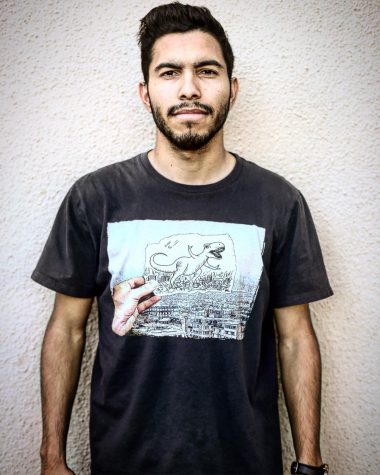 Javier Cortez, Staff Reporter
Javier Cortez is a staff reporter for The Prospector. He is a senior multimedia journalism major, with a minor in English Rhetoric.

Javier was born...