Miners play last two home games of the season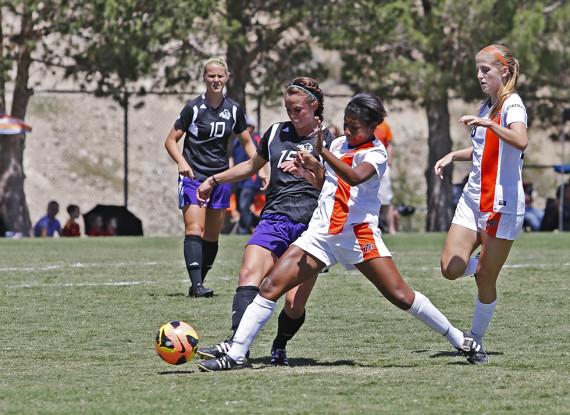 The UTEP women's soccer team will play their last two home games of the season this weekend at University Field as they host in-state rivals the Texas San Antonio Roadrunners Oct. 25 and Conference USA leaders, the Colorado College Tigers, Oct. 27
UTEP comes back home after a 3-0 loss to Louisiana Tech on Oct. 18 and a 1-0 win over Tulsa on Oct. 20.
"We just didn't play our game against LA Tech, but we are proud of each other for bouncing back against Tulsa," said senior forward Azia Nicholson. "Splitting games on the road is not a bad thing, we are happy with the weekend overall."
The Miners are currently tied for fourth place in the C-USA's West Division with UTSA, which makes it a crucial game for both teams.
"UTSA has the same record than us and it's going to be a huge game for us, and they are confident because they tied with the best team in the conference, Colorado College, but we are up to the challenge. It's Senior Night and it's here at home," said head coach Kevin Cross. "They have a pretty good central midfielder (junior) Happy Orere-Amadu, she is very skilled and talented and the team defends very well. Their goalkeeper has been Defensive Player of the Week twice this season."
The Miners will host UTSA on Friday at 7 p.m. on Senior Night, and the winner of that game will be very close to securing a spot in the Conference Championships in Houston.
Colorado College, with 19 points, has secured its place. However, there are 6 teams fighting for the other four spots. As of now, Louisiana Tech sits in second place, North Texas is third and UTEP and UTSA are tied for fourth, and there is only a three-point differential between the second and sixth-place teams, which could set up to be a nerve-wracking end to the regular season.
On Sunday, the Miners will play host to Conference USA leader Colorado College, who has a 6-0-1 record in Conference USA, The game against the Tigers will be the last home game for five UTEP seniors–,defenders Kenah Linger and Tori Martyn, midfielder Gina Soto and forwards Jade Babcock and Nicholson.
The Tigers have outscored their conference rivals 15-5 through seven games and their two strikers have combined for 13 goals this year.
"They are a very good team, well coached, they play very good soccer," Cross said. There are no weak links in them, but if we play at our best, we can match up with them".
The Miners want to build momentum at home before closing their regular season  Oct. 31 on the road against North Texas.
"Both games are crucial for us, places two to six in the league there is only two points apart and having these two games at home are huge," Cross said. "We need El Paso and UTEP to come out and support us."
If the Miners finish fifth or better in the West Division, they will take part in the Conference USA Championships in Houston, Nov. 4-10.
"Its huge for us to finish well, we always play better at home with the our fans supporting us. These games are extremely important to set us up for the tournament," Nicholson said. "We are taking it game by game, but our ultimate goal is to be in the tournament and make a run for a conference championship."
Edwin Delgado may be reached at [email protected]
About the Contributor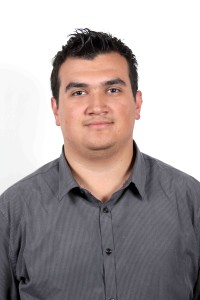 Edwin Delgado, Sports Editor
Edwin is a senior  multimedia journalism major who came  to The Prospector in May of 2012 as a correspondent. He became the sports editor starting the...