Monastere awaits trial for fondling three women on campus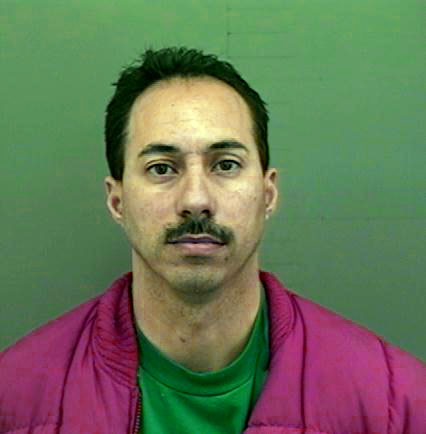 David Monastere was arrested on April 8 when a student recognized him as the same person who had inappropriately touched her months before.
UTEP Chief of Police Cliff Walsh said Monastere was charged with a Class C assault in two cases, which are pending trial.
In both incidents, Monastere was charged with grabbing his female victims' buttocks with his hand. Neither victim was injured.
A Class C assault is punishable by a fine of $500.
According to an article in the El Paso Times published in April, "UTEP police arrest a man suspected of fondling women on campus," Monastere was released from jail the same day on a $500 bond.
The Miner Alert system sent emails stating that there have been nine reported incidents since January, where a man had been reported to be fondling women near the campus—grabbing their buttocks or attempting to lift their skirts.
Monastere was previously employed as a banquet server at the Hilton Garden Inn on University Ave.
Officials at the Hilton Garden Inn refused to comment.
According to the El Paso Times article, Monastere was previously sentenced to six years in prison for aggravated assault to a woman, when he hit her on the head with a hammer he had hidden in a bag.
Veronna Corral, senior art major, can relate to some of these incidents as one of her friends experienced something similar.
"I really didn't know who to tell, so maybe the school should do something about that, raising awareness," Corral said. "Just like with the campaign they did for hiding your valuables. Stuff was getting stolen and it did make you think, so maybe something can be done like that for situations like these. It shouldn't be happening, but it is."
The UTEP Police Department currently offers a free service that provides students an escort to their car should they feel unsafe or are taking a late class. The Personal Safety Escorts program offers rides to all locations on campus at all days and times of the week.
Nanci Esparza, senior English and American literature major, said more should be done about educating students on how to be safe on campus.
"We have programs and events like Take Back the Night, but I think there needs to be more talk and more programs on sexual assault and rape culture," Esparza said.
Take Back the Night is a national rally that protests and asks for direct action against rape and other forms of sexual violence.
Esparza said sexual acts of violence should be inexcusable, but at the same time individuals should use caution while out alone at night.
"That needs to be drawn up, where the responsibility truly lies. Whether this guy is crazy or not, you're still giving him an out on behavior that is so engraved in this society, 'boys will be boys' and 'men are sex addicts,'" Esparza said. "At the end of the day, the blame is somehow on those who were assaulted. This needs to be talked about, consent and how rape culture works, especially in a university setting and in the dorms."
The case of Monastere is still open. Until his trial, he resides in his home on Caribou Drive in Northeast El Paso.
"The safety of our students, faculty and staff is of the utmost importance to us here at UTEP," Walsh said. "Our safety protocols for the UTEP community remain the same — always adapting to each situation and taking precautions necessary to help prevent potentially unsafe situations."
Lorain Watters may be reached at [email protected].