Jones making the most of his opportunity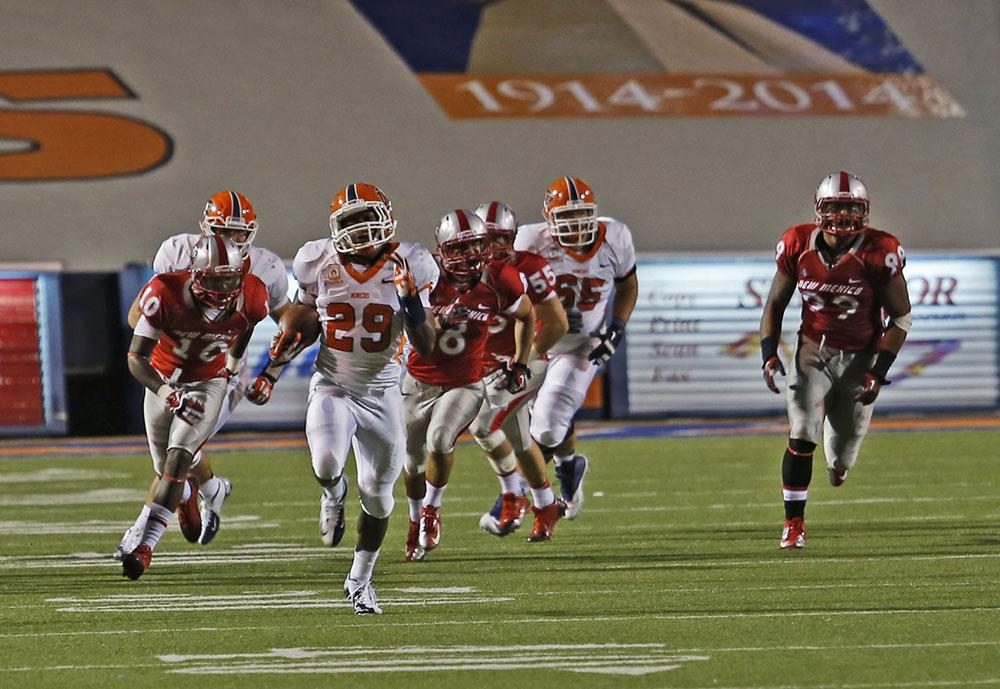 Editor's Note: Aaron Jones suffered a shouder injury during the third quarter of the  game against Tulsa on Oct. 12. No announcement has been made about the severity of the injury or when he will be ready to play.
There haven't been many distinguishing moments this season for the UTEP football team, but freshman running back Aaron Jones has been a pleasant surprise to the fans, coaches and his teammates.
At the beginning of the season, Jones wasn't planning on playing. Fast-forward six weeks and Jones is leading the team in rushing with 581 yards, averaging 5.6 yards per carry, averages 93 yards per game and has three touchdowns.
When it comes to total yards, Jones ranks third in Conference USA and leads all other freshman running backs. In fact, Jones is the second freshman with most yards in the nation, only behind Arkansas' Alex Collins (651).
"I didn't think I would be playing right away," Jones said. "I wanted to play right away, but I thought I was going to redshirt. Coach Kugler told me to come in and act like I'm going to take someone's spot and just work hard all the time."
Through the first half of the season, the Miners' coaching staff has been adamant about not having a go-to running back, claiming there was an opportunity for everyone.
"All of them Laquintus (Dowell), Darrin (Laufasa), Aaron (Jones) and Nathan (Jefferey) are our primary backs," said running backs coach Cornell Jackson. "Any given game anyone of them could be the first guy out there, so if their numbers are called, they're going to play in the ball game."
Fellow freshman running back Laufasa has been in a lot of the same situations as Jones, and he shares similar sentiments.
"It's been a great experience coming up with Aaron," Laufasa said.
"It's been a fun experience to play with him, seeing his work ethic and mentality everyday. He's definitely one of the hardest workers on our team."
Through the first five games, the Miners have run 378 plays from scrimmage, and Jones accounts for 23 percent of the Miners' plays from scrimmage.
The minor setbacks due to injuries to Dowell and Jeffery have opened the door for Jones to succeed, but Jones has stayed humble by simply putting the team first.
"My expectations are for the team to turn it around and get into a bowl game," Jones said. "We want to make the fans here proud. I just want to contribute as much as I can to the team."
Whether the Miners make a bowl game or not, and whether or not Jones finishes the year as the league's leading rusher, his love and passion of the game will always be there.
Playing the game since he was 5 years old, the kinesiology major wants to associate himself with football, and sports in general, long after his playing career is finished.
"I love sports and one day I want to train others," Jones said. "I want to help fellow athletes who want to play at the next level, and I want to help them be at their best of their ability."
One of the main reasons Jones came to UTEP was to stay in El Paso (being that he is a Burges High School graduate) so his parents would be able to see him play, but more importantly, to play with his brother Alvin, who is a cornerback on the team. Good or bad game, Alvin and Aaron's parents are proud of his success.
"He's making us proud," Alvin said. "Our parents are proud and it's just awesome to see him do well."
Javier Cortez may be reached at [email protected]
About the Writer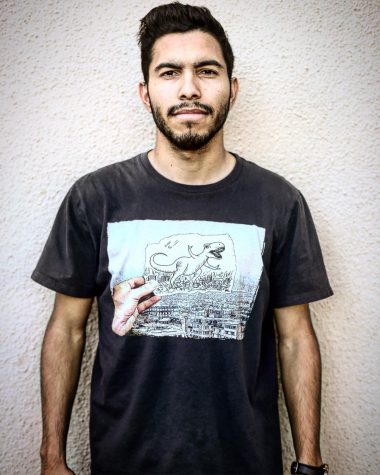 Javier Cortez, Staff Reporter
Javier Cortez is a staff reporter for The Prospector. He is a senior multimedia journalism major, with a minor in English Rhetoric.

Javier was born...