Cross country gears up for biggest test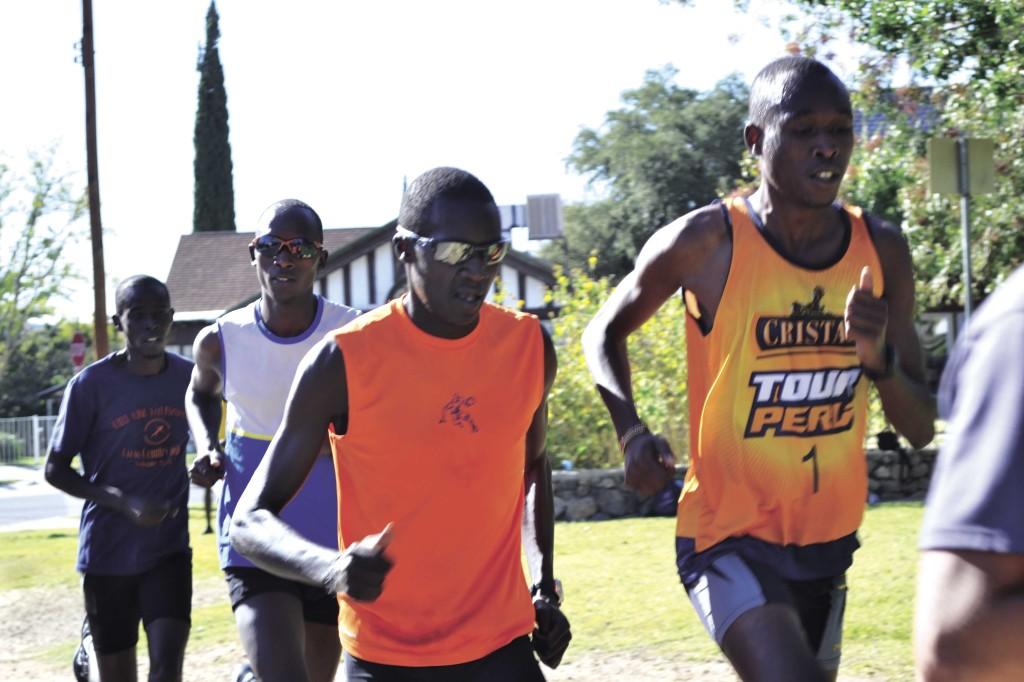 The UTEP cross country team is preparing for their toughest challenge of the current season, when they go into action Oct. 19 at the 2013 NCAA pre-nationals in Terre Haute, Ind.
The Miners competed in the Notre Dame Invitational on Oct. 4, where sophomore Anthony Rotich continued to add to his success by claiming his fourth title in as many meets in 2013. The win earned him the recognition of being named the National Athlete of the Week by the U.S. Track and Field and Cross Country Coaches Association on Oct. 6 and also gathered his third Conference USA Ahtlete of the Week honor on Oct. 9.
"We are building up as the season has gone by to be prepared to face stronger competition," Rotich said. "I know it's not easy, but I feel I can compete with anyone. I know it's going to be a challenge, and the reason we are going there is because we want to compete with the best; the team is strong."
Indiana State University will be hosting the pre-nationals and nationals this year and the Miners will face stiff completion, but head coach Paul Ereng is pleased with the progress from his team so far.
"The men's team has been very successful with Anthony Rotich. I think we could have been in the top 10, and the women's team struggled and they need more work," Ereng said. "Rotich is very young and he has a long way to go. The more he matures, the better he gets. I know there is good competition out there, but he has competed very well."
Just before the start of the season, Ereng held tryouts for the team on Aug. 30. Despite having a small team in numbers, Ereng feels confident about his team and what they are capable of accomplishing. He has been pleased with the overall effort with everyone and their progress throughout the first four meets.
"Because I have a lot of freshmen and a small team, I tried to start with easier meets and move to more competitive ones toward the end of the season," Ereng said. "Competing in the Notre Dame Invitational and the pre-nationals next week, should put us in a good position to compete very well at the conference level."
So far, the men's team have managed to get good results–led by Rotich, who has won all previous meets. The team is comprised of young runners such as sophomore Elphas Maiyo, and freshmen Cosmas Boit and Evan Kisprono.
Ereng said that if the young runners from the men's team do well, then they'll have a good chance to do well in the next competition and during the Conference USA championships."If we get Evan (Kisprono) to run well and (senior) Salomon (Gardea) we are going to do very well, so we are hoping to finish in the top 15 in conference," Ereng said. "Tulsa is very tough–they have a strong team–they have one of the best teams in the nation right now, but we can compete with them."
Boit and Maiyo, who finished 10th and 15th respectively in the Notre Dame invitational, helped the team to a 19th-place finish.
Now in the most crucial competition of the year, Boit hopes to contribute as much as he can to help his team.
"I think I've ran good so far, but not to my full potential and that is what I'm focusing on working for this week," Boit said. "We are ready to run, ready to compete. We have a lot of preparation to do, but we want to represent UTEP well and to finish in the top five is our goal."
Ereng said his biggest concern with just a few runners is injuries, therefore he feels he needs to be a little conservative with preparing his team Rotich said the small team is helping them develop tighter bonds and he thinks the team has matured. He expects them to do better than in the past.
"This team is much better than last year's, I feel we can qualify to nationals," Rotich said.  "The guys are very strong, so if we push each other we will be able to succeed this season."
Edwin Delgado may be reached at [email protected]
About the Writer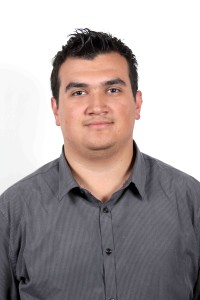 Edwin Delgado, Sports Editor
Edwin is a senior  multimedia journalism major who came  to The Prospector in May of 2012 as a correspondent. He became the sports editor starting the...