Jaime Picks UP 6
Jaime Quesada and Aaron Montes
Jaime sets the stage for the Concordia Cemetery investigation that will occur at 9 p.m. Saturday. He looks to students in the UGLC for perspectives and opinions on any lore to the cemetery.
About the Videographers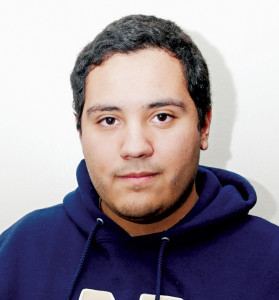 Aaron Montes, Staff Photographer
Aaron Montes is a junior multimedia journalism student at the University of Texas at El Paso.

He graduated from Burges High School in 2010, where he...