UTEP tennis set for Arizona test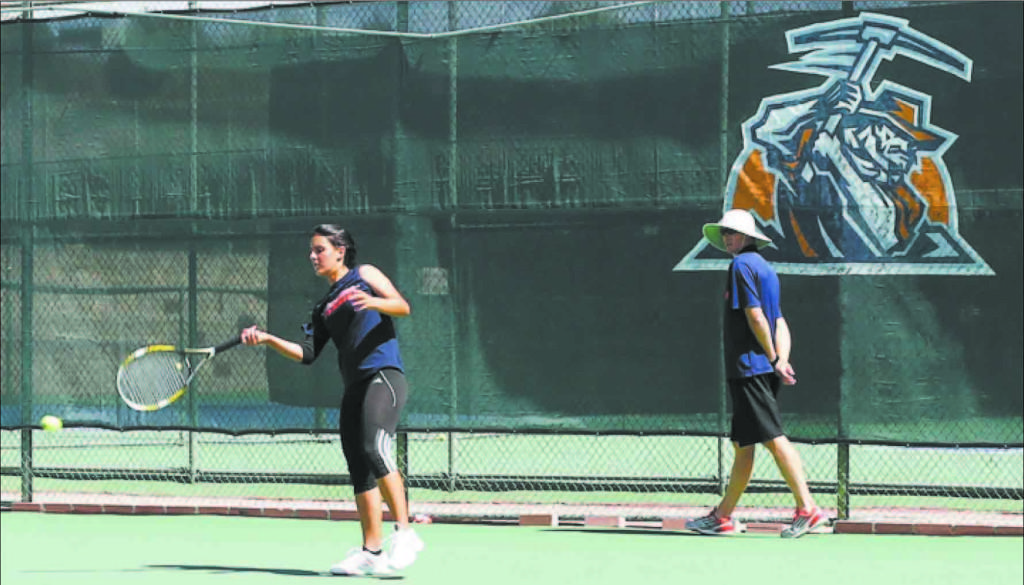 The UTEP women's tennis team will go to Tucson to compete in the University of Arizona Tournament Oct. 11-13. The Miners are looking forward to the competition ahead as they get ready for their second tournament of the year.
"Were excited to get another tournament in," said head coach Mark Roberts. "We're excited to get back in high-pressure matches that really count as opposed to practice. We've had a real good week of practice so we're excited, expectations are high. There's some really good schools playing in this tournament, so it should be a good test for us."
Sophomore business major Davina Meza said that the team is expecting to do their best in Tucson.
"We want to get good results and everyone on the team is really competitive and wants to do well," Meza said.
The Miners opened the 2013-14 season with a good result at the New Mexico State Aggie Invitational, which took place Sept. 14-15. Senior communication major Rebeca Calvillo made it all the way to the Isleta flight final before falling, 6-3, 6-3.
In the Taos flight bracket, the Miners had a good showing as freshman health promotions major Matilda Rose Tench made it all the way to the final and junior business major Anastasiya Sylenko won the consolation final.
Freshman communication major Daphne Visscher also won the consolation final in the Zia bracket. The best result came from Meza, who won the Acoma flight championship, only dropping one set in the championship match.
Going into this 2013-14 season, the Miners are led by three seniors Calvillo, nursing major Marie Le-Blond and biological sciences major Gabi Vazquez.
Coach Roberts said the seniors are important to the team and that Calvillo and Vazquez led the team in wins last year, combining for a 43-21 record in singles and a 42-22 record in doubles.
"They're three very important seniors–all three are great players with a lot of experience," Roberts said. "They're very important leaders for the team, they set the example. Overall, they're all good leaders for the team."
Calvillo will most likely be the number one player on the team this season as she had the best singles record last year as a junior at 23-9 and was named to the All-Conference USA third team last season.
She said she is looking to maximize her talent and mature as much as possible to be successful this season.
"As a senior, I want to win all of my matches," Calvillo said. "I'm a really competitive person and I don't like to lose. I really appreciate this team and coach Roberts and how he supports us; so I really want to do great this year and give my best."
Although the Miners' season isn't in full flux until the spring, the team has been working hard trying to improve their 12-12 record from last year. The Miners' 12 wins last year were their most since 2009. They also had an undefeated home record of 6-0.
This Tucson tournament will be a gauge of how good the Miners may be this year. They are returning three of their four leading singles players, and with the addition of transfer Meza and Visscher, the Miners' pool of talent only gets bigger.
Javier Cortez may be reached at [email protected]
About the Contributor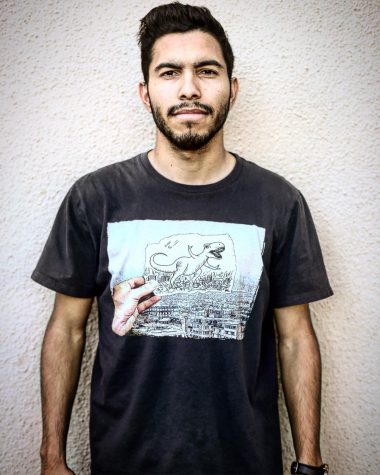 Javier Cortez, Staff Reporter
Javier Cortez is a staff reporter for The Prospector. He is a senior multimedia journalism major, with a minor in English Rhetoric.

Javier was born...