Perry embracing a new role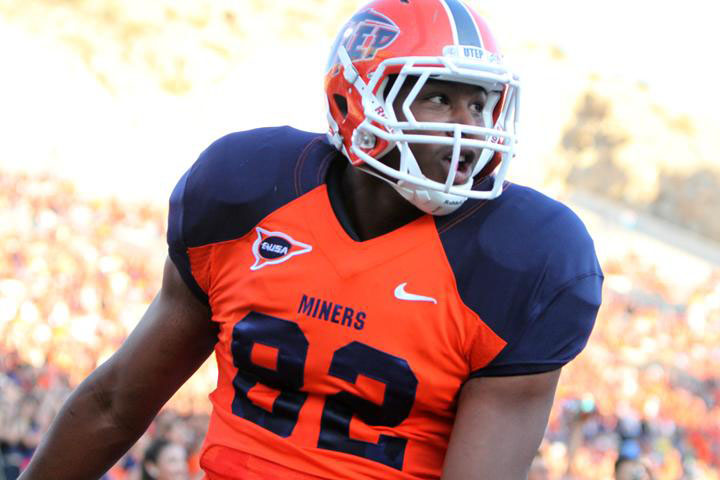 Being a collegiate athlete is a distinguishing mark in someone's life, but being a two-sport athlete puts you in the upper echelon of athletes. Kevin Perry is part of that upper echelon of student athletes on this campus, being that he is a football and basketball player.
Now in his senior year, Perry is ready to give up that label of two-sport athlete, and give all of his focus to football. Giving up playing basketball can't be easy for someone who's been a multi-sport athlete for most of his life.
"I started playing football at the age of 5," Perry said. "All the way through high school I did football, basketball, track, and I also did AAU basketball. My whole life I've always been doing more than one sport, I've never had an offseason."
With his sole focus on football now, Perry has captured the attention of his coaches and teammates and has been named team captain this year. Tight ends coach Brian Natkin is excited at the prospect of having Perry at his full disposal.
"He provides leadership to our football team, he was voted team captain by his teammates, and more importantly, he's starting to understand about working hard," Natkin said.Being named team captain is something that does not go unnoticed by Perry, but as one of the team's leaders he doesn't fall into the typical cliché of boisterous football team captain.
"He's not really a big talker," said tight end Eric Tomlinson. "He goes out and shows people what to do and how to do. He goes hard and everyone follows."
"Being named team captain means a lot to me because it means I've earned the respect of my teammates," said Perry. "The only thing I don't try to do is give a lot of lip service. I go out there and try to lead by example."
Focusing strictly on football does not go without reason for Perry. he said he still plays basketball at the Student Recreation Center, but this offseason, Perry will be working toward a shot at the NFL.
Professional sports is by no means foreign to Perry, being the cousin to NBA swingman Stephen Jackson and, more importantly, son of former professional football player Gerald Perry, who happens to be the reason why Perry started playing football.
"I wanted to play football because my dad played football," Perry said. "I was a little kid and he was who I looked up to. Watching him play in the big stadiums, with the Raiders and all that came along with that."
Whether Perry makes it to the next level or not, when his sporting career at UTEP ends, he doesn't want people to focus on the numbers or accomplishments, but what kind of person he was.
"I just want everyone to remember me for having great character and a respectable guy," Perry said. "At the end of the day, stats really don't matter, fans will remember and appreciate you for the passion that you had and the respect that you gained."
Javier Cortez may be reached at [email protected]
About the Contributor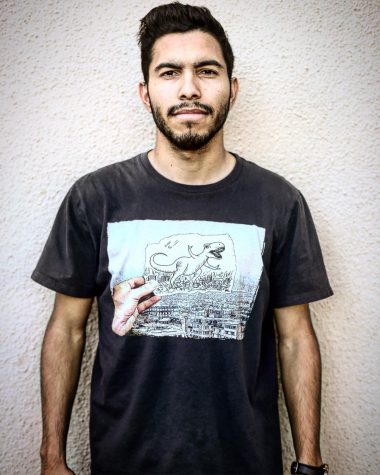 Javier Cortez, Staff Reporter
Javier Cortez is a staff reporter for The Prospector. He is a senior multimedia journalism major, with a minor in English Rhetoric.

Javier was born...