Men's basketball begins practice for the upcoming season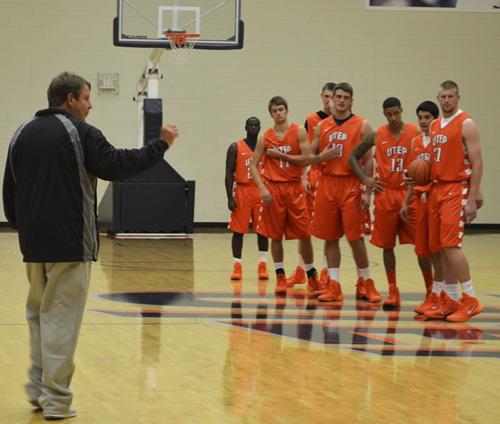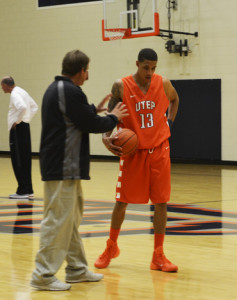 Today the UTEP men's basketball team conducted its first practice of the season. Due to new NCAA legislation, the team is allowed to practice two weeks earlier than usual.
The first practice was conducted in the Foster Stevens Basketball Center for over two hours, going through drills as the players were getting acquainted with head coach Tim Floyd's system.
It might have been the first day of practice but Floyd was adamant about getting off to a good start and being efficient in practice.
"We're going to have demanding practices, we're going to have lengthy practices, we're going to maximize our time when we practice, and make sure we get to work" Floyd said.
With all the news that encircled UTEP losing five star recruit Isaac Hamilton and forward Chris Washburn to TCU, Floyd is focusing on getting the eight new incoming players acclimated and ready to play.
"Were going to have to respond this year with some new players and starting practice two weeks earlier will definitely help us with that," Floyd said. "We still don't know much about them, but so far I think they look pretty good and there's a lot of opportunity for them."
With Conference USA having new opponents coming into the scene and old schools–such as Memphis–going out, expectations for the Miners are high this year.
UTEP will host the 2014 Conference USA Championships at the Don Haskins Center from March 11-15, with UTEP being one of the favorites to win it and possibly get a NCAA tournament bid.
Nevertheless, the Miners' focus is getting the season off to a good start. Senior center John Bohannon is simply taking it one day at a time and being a team leader.
"All we're trying to do is take it one day at a time and get better every day," Bohannon said. "I feel like I've been a leader for some time now, in the past we haven't had the best results, but I'm trying to get better and be the best leader I can for this team."
With the start of the season more than a month away, the Miners are looking forward to their annual orange and white scrimmage on Oct. 26.
Before the Miners tip off their 2013-14 campaign they will play Southeastern Oklahoma State in their exhibition opener on Nov. 2. There is much buzz around the Miners being in the Battle 4 Atlantis Tournament with an impressive lineup featuring Kansas, Villanova, USC and Tennessee amongst others.
Today's practice marked the first day in what could be an exciting season for the Miners.
Javier Cortez may be reached at [email protected]
About the Contributor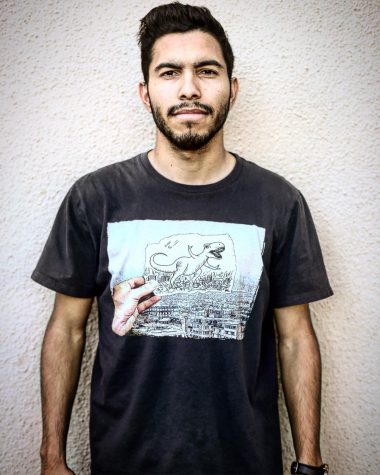 Javier Cortez, Staff Reporter
Javier Cortez is a staff reporter for The Prospector. He is a senior multimedia journalism major, with a minor in English Rhetoric.

Javier was born...