Top three music services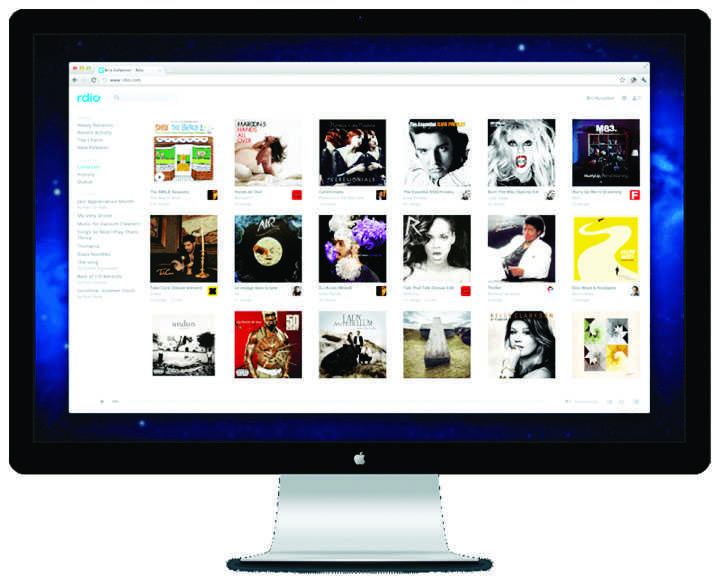 Marcus Seegers, Contributor
September 24, 2013
With Netflix and Hulu, we love to pay one flat rate and gain access to the entertainment we want. It's been becoming more popular to do the same with music. How do you sift through the list of music subscription services and decide which one is right for you? This is a list of my top-three music subscription services.
Rdio
Rdio is a very popular and upcoming subscription service. It has 20-million tracks and costs $10 per month for one mobile device or $5 per month for web play. However, Rdio also has a family plan, two people for $18 per month and three for $22. This plan makes it economical for families or friends. Rdio has the nicest user interface of the three. Its interface is very slick and easy to navigate. You can download and sort your music in the app by artist, track and recently added, as well as make playlists. Rdio has applications for Mac and PC, as well as Windows phones, Blackberry, Android and iOS devices.
Spotify
Spotify is the most popular music-streaming service. You can download the Mac or PC application or listen on the web to the more than 20 million tracks. Listening on the web or by computer is free, but with ads. If you want to listen ad free, you have to pay $5 per month. If you want the ability to listen on your phone you pay $10 per month (for one mobile device). Spotify has applications for Windows phones, Blackberry, Android and iOS devices. With the $10 per month subscription, you can listen offline by downloading select playlists. The worst thing about Spotify is that you can only save playlists on the computer and mobile application (with a subscription), which means no saving individual artists or albums without creating a playlist.
Rhapsody
Rhapsody is another very good music-streaming service. It has the third-largest selection of songs for streaming music. Rhapsody has a subscription option for $15 per month, where you can use the subscription on three mobile devices. If you have two friends you could each pay $5 and have Rhapsody on all three phones. It also has a $10 subscription fee for one mobile device (iOS, Android, Windows phones and Blackberry). Rhapsody also allows you to sort your favorite music and download music in the app by artist and album. This is a more useful feature than Spotify's use of playlists. The negatives of Rhapsody are that it doesn't have as much music as Spotify or Rdio, and there are no applications for Macs. There is an application for Windows PC and you can listen on a web browser.
In the end, there are dozens of music services out there. However, these are the three with the largest song selections and widest variety of services. If you are wondering whether or not it's worth it to pay for a service like this, try it out first. All these services offer a free trial. How many CDs do you purchase a month? If it's more than $10, it might be worth it for you to invest that money in a massive library of music. When you find music you really love, you can always buy it on CD. Music-streaming services are great for the music lover.
Marcus Seegers may be reached at [email protected]