Miners open conference against UTSA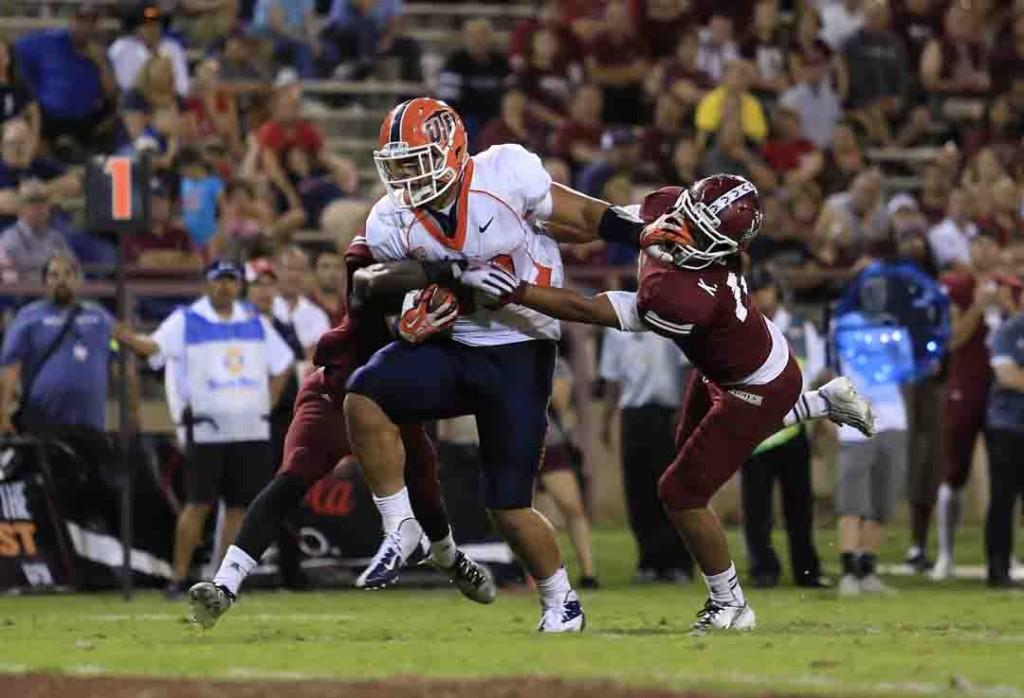 For the first time in each school's history, the Miners and the UTSA Roadrunners will battle it out on the gridiron. This only being the Roadrunners' third season in Division I football, the Miners may seem like overwhelming favorites, but the Roadrunners have made tremendous strides since their inaugural 2011 season.
UTSA head coach Larry Coker has made a reemergence in college football. He is known for his prolific scoring offenses–at Oklahoma State in the 1980s with Thurman Thomas and Barry Sanders, then with the Miami Hurricanes from 1995-2000 as the offensive coordinator, and the 2001 BCS National Championship as the head coach. There is no question that defensive coordinator Scott Stoker will have his hands full with this UTSA offense.
"They are a well-coached team, they're foundamentally sound in every aspect," said head coach Sean Kugler. "We got a lot to prepare for. Offensively, they have multiple formations and a lot of moving parts."
Coming into this game, the UTSA opponents are averaging 181 rushing yards per game, which bodes well for the Miners, who average 286 yards per game through two games, ranking them 12th in the country.
Whereas the Roadrunners have to account for the Miners' run game, the Miners have to take into account UTSA's passing game. The Roadrunners are averaging nearly 300 yards passing per game, against a UTEP defense that gave up 299 yards passing against New Mexico State, including an 81 and 72-yard touchdown passes against the Aggies.
"Their quarterback (Eric Soza) has thrown for over 800 yards and he has rushed close to 150 yards, he is a dual-threat guy, he's active, he is accurate and extremely competitive," Kugler said."Defensively, they don't do a lot of changes up front and they play very good football. Their safeties have combined for over 50 tackles and they are very deep up front and they have good speed on defense."
The Roadrunners opened their 2013 season in Albuquerque against the New Mexico Lobos, winning in dominating fashion, 27-13 and holding running back Kasey Carrier to 54 yards, whereas the Miners only held Carrier to 291 yards. They then lost at home to the 13th-ranked Oklahoma State Cowboys, 35-56, in a closely contested fashion. After falling to the Cowboys, the Roadrunners went to Tucson to play Arizona, and fell easily to the Wildcats, 38-13, putting the Roadrunners at 1-2.
The Miners are coming off back-to-back rivalry games against New Mexico and NMSU. After losing a thriller to the Lobos in overtime, 35-42, at home, the Miners went to Las Cruces and trounced their main rivals, 42-21, posting 546 yards of total offense. Once again, freshman running back Aaron Jones led the team in rushing, carrying 22 times for 97 yards and one touchdown.
Star receiver Jordan Leslie posted his first 100-yard receiving game of the season, with 103 yards on seven receptions. Jones was not the only freshman to shine in Las Cruces, Darrin Laufasa had 74 rushing yards on nine carries, and his biggest play of the night came on a 45-yard touchdown run in the fourth quarter. Freshman defensive back Dashone Smith was not to be outdone, recording two interceptions.
Unfortunately for the Miners, runningbacks Nathan Jeffery and LaQuintus Dowell suffered injuries against the Aggies and are questionable for the game, as well as defensive lineman James Davidson. Wesley Miller suffered a knee injury will miss some extended time, while Ishmael Harrison, who missed the second game, will be back for the game against UTSA.
Kugler came back to El Paso with his first career win as a head coach, and even after the Miners' two biggest rivalry games, the importance of the games aren't any less significant.
Sept. 21 will mark the 50th anniversary of the Sun Bowl, along with the first conference game of the year.
"We have a challenge ahead of us and we are excited to get into the conference part of our schedule and that is when it all counts," Kugler said. "We are going to have to be well rounded in both aspects and do our assignment and be in the right gaps because they are balanced offensively, so we have to be very focused on all aspects."
Javier Cortez may be reached at [email protected]
About the Contributors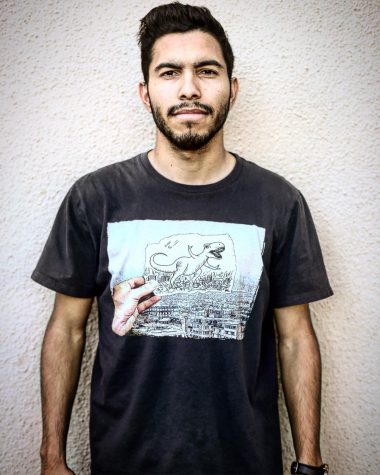 Javier Cortez, Staff Reporter
Javier Cortez is a staff reporter for The Prospector. He is a senior multimedia journalism major, with a minor in English Rhetoric.

Javier was born...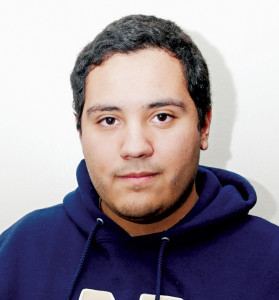 Aaron Montes, Staff Photographer
Aaron Montes is a junior multimedia journalism student at the University of Texas at El Paso.

He graduated from Burges High School in 2010, where he...