Luis Miguel, Greatest Hits Tour visits El Paso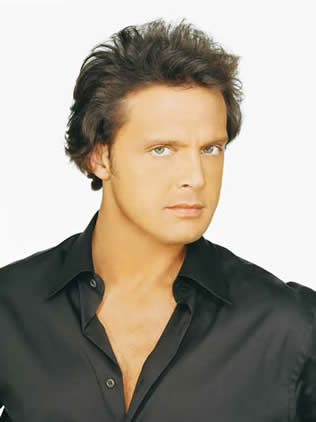 From mariachi to bolero, Luis Miguel and his "The Hits Tour" delivered a great concert to the fans, with a great show, sound and his most well-known songs at the Don Haskins Center Sept. 11.
The center was almost filled by his adoring fans, who were mostly women of all ages. Most of the fans sang along with the songs in unison and they almost drowned out Miguel's voice, while others in the audience were trying to contain their tears.
The concert began at 9 p.m. with the song "Mujer de Fuego" (Woman of Fire), revealing an impressive stage that prepared the mood with several screens, many lights and platforms at different levels, where different musicians were located.
Miguel made his entrance shortly after the first song began and, as expected, his voice sounded exactly the same as it does in his recordings.
The musicians and musical sound were completely in sync and every instrument could be heard clearly without interrupting the voice of the singer.
The concert included an acoustic and electric guitar, as well as a bass, drums and percussions, saxophones and trumpets; keyboards and back vocals.
The performance continued with "Como Siempre te Soñé" (Like I always dreamed of you), and was followed by his other hits such as "Si Te Vas" (If You Go) and "Tres Palabras" (Three Words).
Miguel spoke to the audience for the first time after the third song. He addressed his appreciation to El Paso and said that he enjoyed his last concert here so much that he wanted to come back and he then proceeded to sing "Historia de Un Amor" (Story of a Love).
The stage itself was an amazing space, encompassing members of the groups and the singer as well as lights that set the tone for each song. If it was a slow tune, the stage would turn moody, but if it was vivid, lights would turn yellow and orange.
At some point, Miguel tried to make the audience choose a song from his repertoire by giving the crowd options, but in the end he decided to sing "Contigo Aprendí."
Overall, the concert was a successful show. The fans really seemed to enjoy it, which they with their tears, singing and dancing. Furthermore, Miguel was backed up with very professional musicians along with a full-on mariachi group.
Leonardo Montañez may be reached at [email protected]