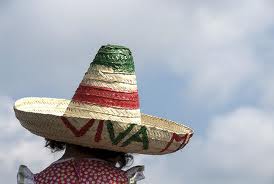 With 16 de septiembre just around the corner, not only is Mexico getting ready to celebrate 203 years of independence but El Paso has also joined the festivities. Take a look at the following events you, your family and friends can attend to this coming weekend at no charge.
Kick off your fiesta on Sun. Sept. 15 at the Chamizal National Memorial Ampitheatre located at 800 S. San Marcial. The Mexican Consulate will be hosting a family celebration from 5-9 p.m. Live entertainment, food and drink vendors, firework display and more. "Grito de independencia" will start at 8:30 p.m. No outside alcohol or pets are allowed. For more information call (915) 532-5540.
The University of Texas at El Paso will also be inviting students to join the festivities on Sept. 13 at the Union Plaza at 11:30 a.m. Special performance from La Banda de Guerra from the Instituto Tecnologico de Cd. Juarez along with Mexican Consul General Jacob Prado Gonzalez as special guest. Free refreshments will be provided. For more information contact the Office of International Programs at (915) 747-5664.
The 6th annual Mission Valley Red & Green Chile War Festival will take place on Sept. 14 from noon to 10 p.m. and Sept. 15 from noon to 8 p.m. at Veteran's Memorial Plaza located at 1500 San Elizario Rd. Entertainment will be sponsored by G&G Productions, featuring bands, mariachi, ballet folklorico, salsa dancing and more. The event includes chile roasting, food and drink boots, arts and crafts, a jalapeño eating contest and salsa dacing competition. For more information call (915) 227-4575.
A celebration of the Mexican Independence will continue to be celebrated at San Jacinto Plaza in downtown El Paso on Sept. 15 and along South El Paso St. on Sept. 16. This event will be sponsored by the Mexican Consulate. For more information call (915) 533-6311.
Andrea Acosta may be reached at [email protected]