Miner volleyball close out UTEP Invitational with victory over Texas Southern
Coming off a win over Southern and a loss to Oral Roberts on Friday, the Miners rose at the chance to get a win against the Texas Southern Tigers. The Miners were focused, ready, and determined as they dominated Texas Southern by sweeping the Tigers 25-13, 25-17 and 25-17.
From the very beginning the Miners were dominant as they lead the entire first set, senior middle blocker Xitlali Herrera was terrific in the first set leading the team with five kills.
"We lost yesterday so we wanted to come out play good today," Herrera said. "the first set was almost perfect, we played really good."
Coming off a terrific first set, the Miners got a little sloppy as the match got more and more competitive, even though the Miners level of play slightly dropped off in the second and third set.
"We let up some times in the second and third set and didn't put enough pressure," said senior setter Malia Patterson. "In the end, I think we did good overall."
Patterson was one of the key contributors in today's game, accounting for 36 of the teams 41 assists, head coach Holly Watts was all praise after the game for her senior setter.
"I think she did a great job, overall her senior leadership was really good, and it's going to help the team," Watts said.
The Miners weren't able to come away as champions in the UTEP Invitational, as Oral Roberts finished 3-0 to win the tornament, but junior Xitlali Herrera and senior Victoria Valencia was named to the all-tournament team for their tremendous play over the past two days. With the win today the Miners move to 2-4 this season, and will be back in action on Sep. 13 at the Art Carmichael Invitational in Kingston, Rhode Island.
Javier Cortez may be reached at [email protected]
About the Contributor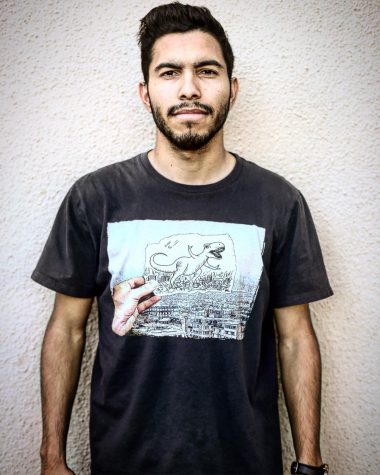 Javier Cortez, Staff Reporter
Javier Cortez is a staff reporter for The Prospector. He is a senior multimedia journalism major, with a minor in English Rhetoric.

Javier was born...