UTEP women's basketball 2013-14 schedule announced
The UTEP women's basketball team will play host to Big-12 power Kansas State, square off against ACC member Georgia Tech as part of the Puerto Rico Classic, face SEC standout Texas A&M on the road and navigate through a revamped Conference USA, highlighting the 2013-14 schedule which was released by head coach Keitha Adams Thursday afternoon.
The Miners will play at least 18 home games, including serving as the host for the 2014 C-USA Women's Basketball Championship on March 11-15. 
The 2013-14 season will mark the 40th in program history.
The Miners will be vying for their school-record eighth straight year with at least 16 wins. UTEP, which is coming off its second straight and fourth season of at least 20 wins in the last seven years, has not experienced a losing season since 2005-06.
"We are excited to release our schedule for the 2013-14 season," Adams said. "It is a competitive and challenging schedule for us. It will be great to have so many home games for our fans, and we can't wait to get the season started."
Action initiates with an exhibition contest against St. Mary's on Nov. 2. UTEP will have its first six and eight of its initial nine games in the Sun City. The season opener will pit the Orange and Blue against UTBP on Nov. 8, with ensuing home match-ups including New Mexico State on Nov. 12, Kansas State on Nov. 16, Northern Arizona on Nov. 22, Northern Colorado on Nov. 27 and Texas State on Nov. 30.
The Miners wrap up the Battle of I-10 with their first road contest in Las Cruces on Dec.3. Former C-USA member SMU will pay a visit to El Paso on Dec. 7, followed by a match-up against Southeastern Louisiana on Dec. 15.
U
TEP will travel to tropical San Juan, Puerto Rico, for games against the Yellow Jackets on Dec. 20 and Texas Southern on Dec. 21. The Miners will play host to Texas Southern on Dec. 29 in their final home non-conference contest before wrapping up non-league action at 2011 NCAA Champion Texas A&M on Jan. 2.
For the third straight year the Miners tip off league play on the road, facing UAB on Jan. 8. Other C-USA road matches include trips to Middle Tennessee on Jan. 15, UTSA on Jan. 25, Tulane on Feb. 1, Old Dominion on Feb. 15, North Texas on Feb. 19, Rice on March 1 and Florida Atlantic on March 5.
UTEP's home lid lifer comes against Tulsa on Jan. 11. The Orange and Blue will also play host to Charlotte on Jan. 18, Southern Miss on Jan. 22, Marshall on Jan. 29, La Tech on Feb. 5, FIU on Feb. 8, East Carolina on Feb. 22 and UTSA on Feb. 26.
In a departure from recent years, all C-USA tilts will be held on either Wednesday or Saturday. 
2013-14 UTEP Women's Basketball Schedule
Date
Opponent
Time
Nov.2                 St. Mary's (TX) (Exhibition)                 4:30 p.m.
Nov. 8                Texas-Permian Basin                        7:05 p.m.
Nov. 12              New Mexico State                              7:05 p.m.
Nov. 16              Kansas State                                        2 p.m.
Nov. 22              Northern Arizona                               7:05 p.m.
Nov. 27              Northern Colorado                             7:05 p.m.
Nov. 30              Texas State                                        7:05 p.m.
Dec. 3
@New Mexico State
TBD
Dec. 7                Southern Methodist                            4:30 p.m.
Dec. 15              Southeastern Louisiana                        2 p.m.
Dec. 20
Georgia Tech%
3 p.m.
Dec. 21
Belmont%
12:30 p.m.
Dec. 29              Texas Southern                                    2 p.m.
Jan. 2
@Texas A&M
TBA
Jan. 8
@Alabama-Birmingham*
TBA
Jan. 11              Tulsa*                                                  2:05 p.m.
Jan. 15
@Middle Tennessee*
TBA
Jan. 18              Charlotte*                                             7:05 p.m.
Jan. 22              Southern Miss*                                    7:05 p.m.
Jan. 25
@UTSA*
TBA
Jan. 29              Marshall*                                              7:05 p.m.
Feb. 1
@Tulane*
TBA
Feb. 5                Louisiana Tech*                                    7:05 p.m.
Feb. 8                Florida International*                            7:05 p.m.
Feb. 15
@Old Dominion*
TBA
Feb. 19
@North Texas*
TBA
Feb. 22              East Carolina*                                        7:05 p.m.
Feb. 26              UTSA*                                                    7:05 p.m.
March 1
@Rice*
1 p.m.
March 5
@Florida Atlantic*
TBA
March 11-15       2014 Conference USA Basketball Tournament

% Denotes Puerto Rico Classic Game
* Denotes Conference games
Information provided by UTEP Athletics.
About the Writer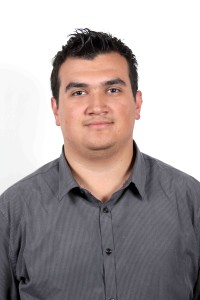 Edwin Delgado, Sports Editor
Edwin is a senior  multimedia journalism major who came  to The Prospector in May of 2012 as a correspondent. He became the sports editor starting the...