Miner Maniac's participation on the rise
Hang on for a minute...we're trying to find some more stories you might like.
UTEP's student fan group, Miner Maniacs, had close to 500 students sign up during the Welcome Back Week, held Aug. 26-28.
In May, the group had 550 students signed up. As a member of this group, students receive free tickets to all athletic events, priority front-row seating to all UTEP games and a football and basketball jersey.
UTEP athletics director of marketing and promotion, Daniel Veale, said that with such a high sign-up rate for this club he is expecting the number of students participating this year to be the largest number the program has seen.
"Our expectations have already been exceeded," Veale said.
Senior kinesiology major Oscar Ochoterena has been a member of Miner Maniacs since he was a freshman and said that the program has grown in recent years.
"At first it was slow, not a lot of people joined, but now with the student population growing there are more people signing up," Ochoterena said.
Ochoterena also said that students have the opportunity to travel with fellow members to support UTEP athletics at away games.
"Last year we went to Arizona when they played Tucson (and) we usually do that," he said. "We will get a travel bus and a certain amount of people go sign up, and we'll end up going–it's been fun."
Freshman mechanical engineering major Adrian Terrell said he was so anxious to see what Miner Maniacs was all about that he signed up for the fan club on the first day of school.
But for senior political science major, Gabriella Bustillos, she said she signed up as a means to get involved as a fan as much as possible before she graduates at the end of the school year.
"My friends encouraged me to join so we can attend the games together," Bustillos said. "I am excited to attend the games because it is my last year here at UTEP (and) I'm moving out of town upon graduation."
Veale said that in addition to what Miner Maniacs receive, there will be season kick-off parties for members.
An "invite-only" Miner Maniac football kick-off party will be held at 5:30 p.m. Sept. 5 at the Larry K. Durham Center at the Sun Bowl. Food and drinks will be provided and jerseys will be distributed. The special guests of the event will be UTEP's head football coach Sean Kugler and band director T. André Feagin.
Feagin will be instructing Maniacs on how to join the band in crowd chants and routines.
The football season is just about to start, however, also in the mix of excitement is UTEP basketball. Veale said the anticipation for Miner basketball will be just as exciting as last year since members will receive a replica 1966 Texas Western College men's basketball jersey.
That was the year Texas Western College men's basketball team won the NCAA championship.
A basketball tip-off party will also be thrown for members with head coach Tim Floyd as the special guest for the event.
Ochoterena said he is especially excited for basketball season with the Miner Maniacs because the atmosphere last year was electric.
"Basketball was crazy, it was insane. If (students) love the sports atmosphere, (they) will love being in Miner Maniacs, especially during basketball season because its wild," Ochoterena said.
Veale said that this is a great opportunity for students to get involved with UTEP athletics as well as getting great opportunities for a low cost.
This year, students will have a point system according to the number of games they attend. With these points students can win prizes, which include Miner memorabilia such as shirts, signed footballs/basketballs and prize packs.
UTEP athletics has high expectations this year, and they hope it keeps escalating among the student community. UTEP's core fan base, the Miner Maniacs, are ready to start the school year with the debut of the Kugler-era of UTEP football.
The first game of the season will be against The University of New Mexico at 6 p.m., Sept. 7 at the Sun Bowl  The Miner Maniacs can be seen wearing this year's retro-style football jerseys, which is in commemoration to when Coach Kugler played for UTEP from 1985-88.
To find out more about Miner Maniacs, visit their website at www.utepathletics.com/minermaniacs.
Amanda Guillen may be reached at [email protected]

About the Writer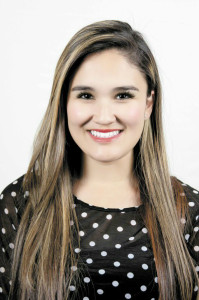 Amanda Guillen, Editor-in-Chief
Amanda Guillen is a senior multimedia journalism major with a minor in women's studies. She was born and raised in El Paso, Texas and graduated from El...